---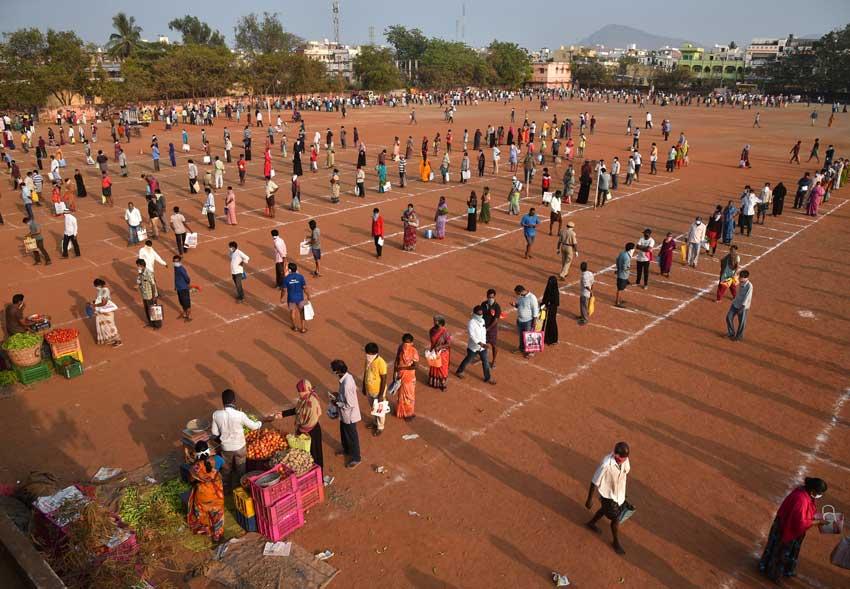 People maintain safe distance as they queue to buy vegetables at a stadium turned into a makeshift market during a 21-day nationwide lockdown to limit the spreading of Coronavirus disease (COVID-19), in Vijayawada in the southern state of Andhra Pradesh, India, yesterday. Reuters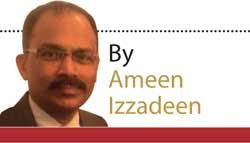 In times of crisis, selfishness exacerbates the disaster. A person cannot stand guard to the money he has stacked in a secret room when the fire is engulfing him from all sides or the flood water level is rising. He should leave everything and try to save his life. At a time when the coronavirus pandemic is making science and knowledge appear primitive and pathetically and pathologically inadequate, the rich nations' focus should not be on measures to protect their wealth or their economies, but on measures to save lives worldwide through global efforts.

Every dollar should be spent towards saving humanity from the existential threat it is facing. We need not overly worry about the fate of the economy now. But some world leaders like the United States president Donald Trump do not think so. On Tuesday, Trump, in yet another shocking statement, said social distancing had caused too much pain to the economy and added that he wanted the country "opened up and just raring to go by Easter," on April 12.

At a time when nearly three billion people worldwide are under lockdown, leaders should not act irresponsibly and say 'it's the economy, stupid'. This is the time for big powers to exercise their soft power for the wellbeing of not only the populations within their nations but the world's population at large. Can someone staying in a luxury suite in a seven-star hotel feel safe when the workers' quarters in the basement is on fire? This is the time for superpowers to give leadership to a global effort in the war against the virus. The United Nations Secretary General Antonio Guterres has called for the world to act together to halt the menace.

"COVID-19 is threatening the whole of humanity -- and the whole of humanity must fight back," Guterres said, launching an appeal for $2 billion to help the world's poor. He said individual responses were not going to be enough.

At the onset of the Covid crisis, the United States, which yesterday became the worst affected country in terms of number of cases, or for that matter China or Russia, should have convened a video conference of leaders of nations affected by the virus. The world should have by now seen a global command centre led by a team of experts working in coordination with the World Health Organisation.

Sadly, this week's G7 ministerial conference online produced more talk than substance, with the US Secretary of State making a big deal about a puerile dispute with China over the US insistence that the virus should be called Wuhan virus.

In contrast to Washington's inadequate or irresponsible movement in the direction of a global response, Cuba, despite crippling US economic sanctions, is playing an exemplary role, by sending brigades of doctors to Italy where the death toll soared past 8,200 yesterday, and to neighbourhood countries such as Venezuela, Nicaragua, Jamaica, Suriname and Grenada to help these nations deal with the pandemic.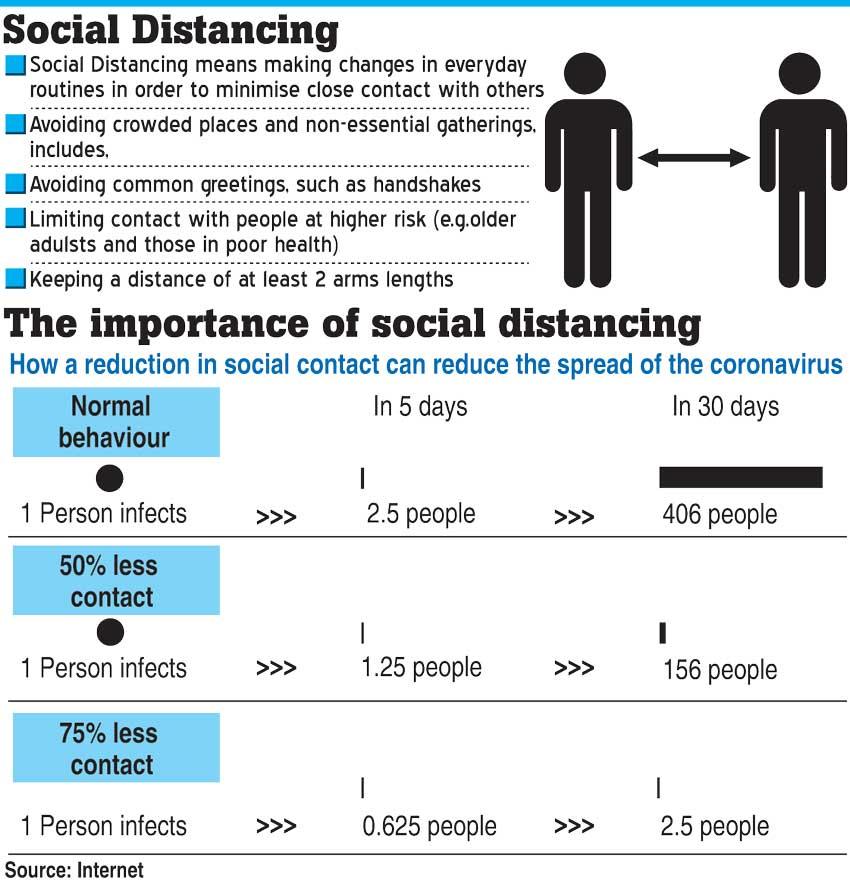 Meanwhile, also commendable is the role China is playing at global level in helping nations to overcome the Covid crisis. It has sent doctors to Italy and shared its expertise and success stories with other nations and provided financial assistance.

Agree that the US has contributed more than US$ 100 million to assist developing nations fight the virus. But this is not enough. The Trump administration should have been more generous and considerate and should not have put politics before lives.

Take for instance, its policy on Iran where every ten minute one person dies of the new coronavirus. The US not only ignored calls to lift sanctions on Iran, one of the worst affected countries, but also imposed fresh sanctions. The Trump administration has thus put its regime-change politics before people's lives and become an accomplice to the coronavirus homicide, which some experts believe could reach 3.5 million by May – a figure that pales into insignificance when compared to the one million lives Iran lost during its nine-year war with Iraq. The Trump administration is also said to have put politics before humanity when it is said to have hampered Venezuela's attempt to get the International Monetary Fund's assistance to cope with the Covid crisis. On Wednesday, despite the worsening coronavirus crisis situation at home, the Trump administration slapped drug trafficking charges on Venezuela President Nicolas Maduro and issued a warrant for his arrest.

On Wednesday, the US Senate unanimously passed the nation's largest-ever rescue package, a $2 trillion lifeline to revive the coronavirus-hit economy, help the suffering Americans, provide aid to critically depleted hospitals. The fact that the package has ignored the global call for more funds to deal with the crisis, perhaps, is yet another indication that the Trump administration has shirked its responsibility as a global power.

The mega package provides direct cash payments -- $3,400 -- for an average American family of four. The health sector will get $100 billion while $500 billion will go to small businesses and core industries as grants and loans. Overall, it is largely aimed at keeping the economy alive and healthy.

It is debatable, however, whether matters economic could be set aside to be taken up once the pandemic is over. Some may argue that the health of the economy is important to invest more in health care. Although their argument does hold water, what is required is an urgent transformation of the present profit-oriented global economy into a welfare economy before millions fall victims to the pandemic.

As developing and least developed countries struggle to harness every resource at their disposal to save lives, the pandemic has by yesterday affected more than 530,000 people worldwide and killed more than 24,000. The situation could turn worse if the virus hits some of the poorest countries, where people are crammed into slums with poor sanitation facilities and health care systems. Millions could die.

The looming danger demands more altruistic policies from richer nations. The G20 leaders, representing the world's powerful economies, on Thursday had an online meeting to work out a global response to this crisis. They envisaged a $5 trillion rescue package. This is commendable, but there was no clarity on how much will go to poor nations. During their 90 minute meeting convened by Saudi Arabia, they also did not pay much attention to the developing nations' call for debt relief and moratoriums.

Countries such as Sri Lanka, Pakistan and Ethiopia have called for moratoriums on their international loan repayments. They can ill afford to set aside the money to repay their loans to richer nations and the IMF when they face a health crisis which the richest nations themselves have failed to successfully deal with. It is now or never: We need to work together or
sink together.