---

An Indianapolis Federal Judge last Friday indefinitely postponed the first federal government execution in the United States since 2003 which was to take place at Terre Haute in Indiana on July 13. The ruling, by Chief Judge Jane Magnus-Stinson, placed in doubt two other executions by lethal injection which were planned for this week and one in August, reports said.

The postponement was based on the inability of the murdered victims' relations to attend the executions because of the coronavirus pandemic.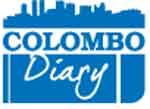 Lawyers for the condemned men had also complained that they were unable to see their clients in the months leading up to their execution dates because of the pandemic-induced bar on visits placed by the jail authorities. They argued that the ban had impaired their ability to defend their clients.

Political Setback For Trump

The indefinite postponement is a political setback for President Donald Trump. He was trying to use the resumption of federal government executions, which his Attorney General William Barr announced on June 25, to show voters ahead of the November 2020 Presidential election, that he is tough on criminals and murderers, unlike his liberal opponents. Right from 1989, Trump has been a public campaigner for capital punishment.

Crimes of The Condemned

The death-row inmates in Terre Haute who are scheduled for execution and their crimes are as follows:
Daniel Lewis Lee, was a member of a white supremacist group, murdered a family of three, including an eight-year-old girl. After robbing and shooting the victims with a stun gun, Lee covered their heads with plastic bags, sealed the bags with duct tape, weighed down each victim with rocks, and threw the family of three into the Illinois bayou. On May 4, 1999, a jury in the U.S. District Court for the Eastern District of Arkansas found Lee guilty of numerous offences, including three counts of murder in aid of racketeering, and he was sentenced to death. Lee's execution was to occur on Dec. 9, 2019.

Lezmond Mitchell had stabbed to death a 63-year-old grandmother and forced her nine-year-old granddaughter to sit beside her lifeless body for a 30 to 40-mile drive. Mitchell then slit the girl's throat twice, crushed her head with 20-pound rocks, and severed and buried both victims' heads and hands. On May 8, 2003, a jury in the U.S. District Court for the District of Arizona found Mitchell guilty of numerous offences, including first-degree murder, felony murder, and carjacking resulting in murder, and he was sentenced to death. Mitchell's execution was to occur on Dec. 11, 2019.

Wesley Ira Purkey violently raped and murdered a 16-year-old girl, and then dismembered, burned, and dumped the young girl's body in a septic pond. He also was convicted in a state court for using a claw hammer to bludgeon to death an 80-year-old woman who suffered from polio and walked with a cane. On Nov. 5, 2003, a jury in the U.S. District Court for the Western District of Missouri found Purkey guilty of kidnapping a child resulting in the child's death, and he was sentenced to death. Purkey's execution was to occur on Dec. 13, 2019.

Alfred Bourgeois physically and emotionally tortured, sexually molested, and then beat to death his two-and-a-half-year-old daughter. On March 16, 2004, a jury in the U.S. District Court for the Southern District of Texas found Bourgeois guilty of multiple offences, including murder, and he was sentenced to death. Bourgeois' execution was to occur on Jan. 13, 2020.

Dustin Lee Honken shot dead five people—two men who planned to testify against him and a single, working mother and her ten-year-old and six-year-old daughters. On Oct. 14, 2004, a jury in the U.S. District Court for the Northern District of Iowa found Honken guilty of numerous offences, including five counts of murder during the course of a continuing criminal enterprise, and he was sentenced to death. Honken's execution was to occur on Jan. 15, 2020.

Justifying action against these, Attorney General William Barr said: "Congress has expressly authorised the death penalty through legislation adopted by the people's representatives in both houses of Congress and signed by the President," Barr said and added that the Justice Department "upholds the rule of law—and we owe it to the victims and their families to carry forward the sentence imposed by our justice system."

Defence Case

However, lawyers for the condemned men decried the move. Lee's Attorney, Ruth Friedman, said the prosecution had relied on "junk science and false evidence". She pointed out that while denying Lee's request for a fresh trial, a federal judge had noted that evidence presented by his attorneys was "reasonably likely to have led to a different sentence." Given all of this, it would be unconscionable for the government to execute Daniel Lee, Friedman argued.

Unexpectedly, the murdered Nancy's mother, Earlene Peterson, opposed Lee's execution on religious grounds and appealed to President Trump for clemency. "I can't see how executing Daniel Lee will honour my daughter in any way," Earlene said. "In fact, kind of like it dirties Nancy's name because Nancy wouldn't want it and I don't want it."

Purkey's attorney, Rebecca Woodman, said her client suffered from schizophrenia, Alzheimer's disease and dementia and didn't understand why the government planned to execute him. Shawn Nolan, attorney for Honken, said he was denied a full and fair review of the alleged defects in the case.

Pattern of Executions

Though there had been no federal execution since 2003, the Federal Justice Department continued to approve death penalty prosecutions and Federal courts had sentenced defendants to death.

The US, is the only major Western country which still allows judicial executions. More than 70% of countries in the world, including all European Union members, have abolished the death penalty either in law or in practice.
In 2014, following a botched State execution in Oklahoma (there were two cases in which the convicts took a long time to die. In one case it was 45 minutes and in the other, two hours. This made the then US President Barack Obama direct the Justice Department to conduct a broad review of capital punishment and issues surrounding lethal injection drugs.

Eventually a new procedure for lethal injections that replaced the three-drug combination previously used in federal executions was adopted. The three drug combo was replaced by one drug, pentobarbital.

Public Divided On Executions

Masood Farivar of VOA cited a 2018 Gallup poll to say that 56% of Americans favoured the death penalty for murder but added that support had come down from 70% in 2003. Support had declined partly because DNA evidence had exonerated dozens of death row convicts in recent years and botched executions by some States had highlighted the grim nature and the irreversible finality of capital punishment. Farivar said. Since 1973, more than 160 people who were sentenced to death were exonerated.

Capital punishment was stalled after the US Supreme Court ruled it as unconstitutional in 1972. But the court reinstated it in 1976. In 1988, Congress allowed the death penalty for a limited number of "heinous" crimes.
Of the 1,500 plus convicted persons executed since 1976, only three were put to death by the Federal government. However, 21 States have so far outlawed the death penalty, and four have put a moratorium on executions.

North-South Divide

The more conservative Southern States are holding out against the liberal trend to abolish the death penalty or execution. Opinion polls showed that in Texas, 75% supported the death penalty for people convicted of violent crimes, while in Arkansas, 73% backed death for murder. In all, 29 U.S. states still have death penalty. Seven of the 29 have a lion's share of executions.