---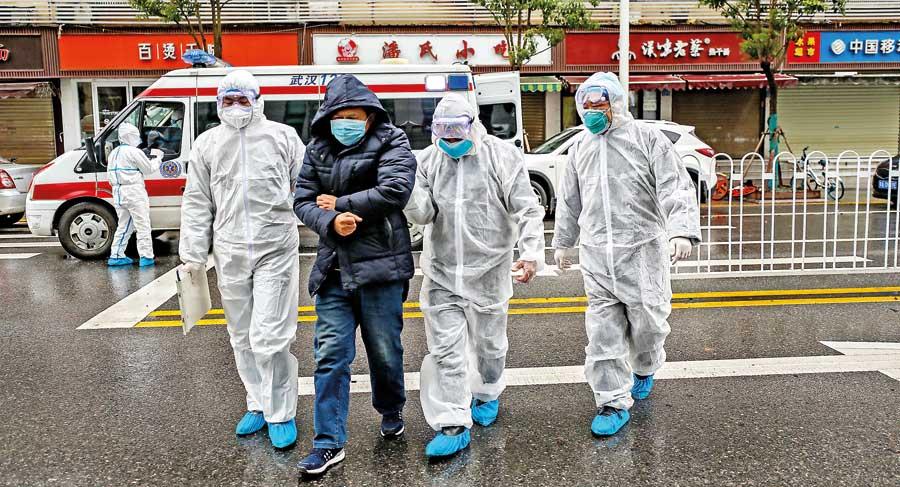 Media hype can be attributed to China's importance in world politics
Coronavirus stokes unwarranted paranoia and irrational fear psychosis
Newfound epidemic has claimed at least 170 lives in China alone
Term 'Coronavirus' alien to a majority of Sri Lankans
Thinly-veiled racism and xenophobia rearing their heads
The media hype worldwide - created on newfound epidemic '2019-CoV' and known to Sri Lankans as Coronavirus - seems to have both negative and positive impacts. Almost all local and international media outlets including CNN, BBC, ABC, DW, NHK, Al-Jazeera and CNA give prominence to the new epidemic over other important issues.
It is notable that Coronavirus (2019-CoV), which is said to have a lesser fatality rate of 15 per cent, has drawn an extremely-high interest of the world than Ebola virus did when it spread in some African countries such as Liberia, Sierra Leone and Guinea a few years ago, with an alarming 50-90 per cent fatality rate.

Nevertheless, the whole world seems to have panicked about the new epidemic now. This could be attributed to the higher susceptibility of the Chinese epidemic being spread to other countries due to the hundreds of thousands of people travelling daily through the large number of airports in China, it being an air-borne disease - an easy means of transmission - and thereby its rapidity of spread.

Despite the World Health Organisation (WHO) having been alerted on the new epidemic on December 31, the number of people infected by the Coronavirus outbreak has risen to over 7,700 in China alone, reports last Thursday said. The virus originating from China's Wuhan city and temporarily been named by WHO as '2019-nCoV' had claimed the lives of 170 people in the country by yesterday.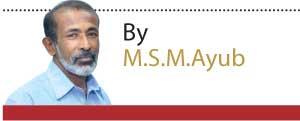 The media hype could also be attributed to China's importance in world politics. The positive side of the massive media coverage of the disease is that it enlightens people of the threat and warns them to be vigilant and to take precautionary measures. However, it also frightens people unnecessarily and disproportionately to the real threat.
Even in Sri Lana, a trend of using face-masks has catapulted the prices of various types of face-masks in such a proportion that the government had to announce controlled prices on them. However, last Wednesday, several doctors including Health Services Director General Dr. Anil Jasinghe pointed out that there was no such situation in the country where people had to wear face-masks.

The panic is such that people had not come forward to help a female student at a school in Kandy who had collapsed and according to media reports, the driver of an ambulance had to carry her to his vehicle all alone. Later, it was revealed that she had fainted due to starvation. The fear among teachers and her fellow students might be the result of them having seen a Chinese national over TV collapsing suddenly who had later been diagnosed with the virus. People who habitually rush to help others had refrained initially from doing so when a man collapsed at World Trade Centre in Colombo the other day.

As in the case of the 2004 tsunami, the term 'Coronavirus' is alien to a majority of Sri Lankans despite people afflicted by it in other countries having known about it for years. According to Wikipedia, the online encyclopaedia, "Coronaviruses are a group of viruses that cause diseases in mammals and birds. In humans, the viruses cause respiratory infections which are typically mild including the common cold but rarer forms like SARS and MERS can be lethal. In cows and pigs they may cause diarrhoea while in chickens they can cause an upper respiratory disease. There are no vaccines or antiviral drugs that are approved for prevention or treatment.
The name 'Coronavirus' is derived from the Latin corona, meaning crown or halo, which refers to the characteristic appearance of the virus particles (virions): they have a fringe reminiscent of a royal crown or of the solar corona.
Coronaviruses were discovered in the 1960s, the earliest ones discovered were infectious bronchitis virus in chickens and two viruses from the nasal cavities of human patients with the common cold that were subsequently named human Coronavirus 229E and human Coronavirus OC43. Other members of this family have since been identified including SARS-CoV in 2003, HCoV NL63 in 2004, HKU1 in 2005, MERS-CoV in 2012 and 2019-nCoV in 2019; most of these have been involved in serious respiratory tract infections."

If we were to be panicked, one can find so many reasons other than a single Chinese female having toured many parts of the country before being diagnosed with the virus at the Infectious Diseases Hospital (IDH) in Colombo. She had been in an airtight flight from China to Colombo with hundreds of other passengers among whom there would have been Sri Lankans. Hundreds of people might have arrived in Sri Lanka from China - including from the city of Wuhan - before precautionary measures were taken. Since the symptoms are said to be known 14 days after the infection, people carrying the virus might have visited Sri Lanka via other countries as well. Hence, vigilance and precaution is needed, but not the panic as only one positive case has been reported so far.

Many people have a habit of attempting to justify and prove their ideologies and politics using everything under the sun. They are now using the new epidemic in China. Some social media users had attributed the disease to certain food habits of Chinese people which they desist or hate. Some people belonging to the Muslim community had described the situation as a punishment by God for the ill-treatment of Uighur Muslims at the hands of Chinese authorities.

Chinese food habits or those of any other community for that matter are not new phenomena. If they had caused the epidemic, the outbreak should have occurred centuries ago and lasted to date. On the other hand, despite the ill-treatment of Uighur Muslims by Chinese authorities being a fact, one cannot conclude the epidemic as a punishment as there is no assurance of some other country not being hit most ultimately by the virus. Besides, the MERS epidemic outbreak in 2012 happened mainly in the Middle East.

There seems a veiled racism as well in these comments. There are reports that people avoid meeting Chinese people and also they are not welcomed at some shops as happened to Muslims subsequent to the Easter Sunday terrorist attacks. However, as argued above, there is a possibility of thousands of Sri Lankans having been exposed to Coronavirus by now.

A newspaper in Denmark has earned the wrath of the Chinese Government and its people after publishing a cartoon depicting the Chinese nation as viruses. China's embassy in Denmark had demanded an apology from daily Jyllands-Posten after it published a cartoon of the Chinese flag with its five yellow stars represented by Coronavirus particles.

In a statement, the embassy in Copenhagen said Jyllands-Posten and Danish artist Niels Bo Bojesen should apologise to Chinese people for publishing the image captioned "Coronavirus" in last Monday's edition of the paper. "Without any sympathy and empathy, it has crossed the bottom line of civilised society and the ethical boundary of free speech and offends human conscience," the embassy said last Tuesday.

However, the newspaper refused to apologise. "We cannot apologise for something that we don't believe is wrong," Editor-in-chief of the paper Jacob Nybroe told Ritzau. "We have no intention of demeaning or mocking the situation in China and we don't think the drawing does that," Nybroe had said. It must be remembered that in 2005, Jyllands-Posten published satirical drawings of Prophet Muhammad (PBUH) that caused outrage across the
Muslim world.

Disasters may befall any person or community or country and it is not an occasion to rejoice or mock. The very new Coronavirus might end up in Denmark or any other country, causing more severe havoc. Sri Lanka was one of the worst hit countries by the 2004 tsunami. Bangladesh has been facing multiple natural disasters annually.