---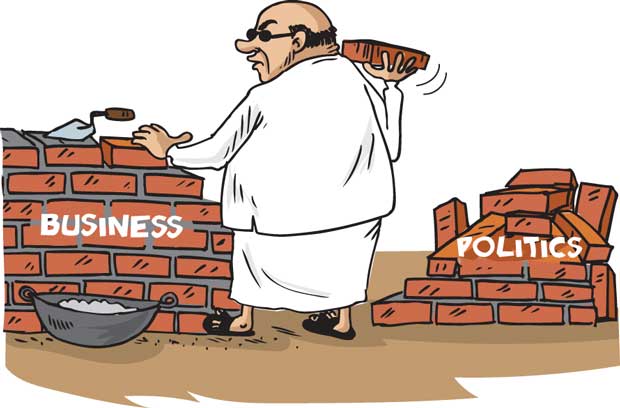 Sri Lankan activists who rushed precipitously to file Right to Information (RTI) requests for the Assets Declarations of the President and the Prime Minister may learn a wise thing or two from their Indian counterparts.

Quite different to what is sought to be made out in certain quarters, the now common practice for Indian politicians to declare assets was not because of a single RTI petition expecting automatic compliance. On the contrary, this was a result of sustained and hard activism started in 2003 when the Indian Supreme Court ruled, on a public interest petition filed by an activist organisation, that candidates standing for elections must make their assets publicly known.

That countrywide campaign got a turbo boost when India's 2005 Right to Information (RTI) Law was later passed at national level and the Right to Information Commission was established. Indian activists then shrewdly built up the campaign for another five years before vigorously filing RTI applications challenging politicians on their assets declarations.

Even so, when well-known RTI activist S.C. Agarwal filed RTI requests to know the assets of members of the Lok Sabha and the Rajya Sabha in 2010, the way ahead was not easy. The Indian RTI Commission ordered the disclosure but 'as a measure of caution' also stated that permission must be given by the leaders of both Houses of Parliament to release the information under a confidentiality clause existent there. The Commission was aware of the balance that must be struck between privacy and the public right to information.

As it so happened, Parliament later said this permission was not necessary. The Commission firmly insisted that India's Prime Minister must show his assets. Political leaders then did disclose after being bombarded by varying pressure.

All these show the complications that come with such challenges. That was so in a country which long had RTI activism in remote villages and state level laws before a national level law was enacted. Here, Sri Lanka had no widespread popular movement on RTI. Rather, it came about because a few committed and dedicated editors, activist lawyers, parliamentarians and social justice workers persisted. Even now, RTI has yet to filter to the far flung corners of the South and the North though it is encouraging to see early indications of that interest.

Speaker Karu Jayasuriya -- himself one of those notable voices for RTI -- is on record as saying recently that the people's use of RTI after the Act was operationalised has surpassed all expectations. No doubt, any citizen can file an RTI application for assets declarations. But it is wiser to tread with caution in these early days. Recently, some Cabinet Ministers against the very idea of RTI have used the filing for assets declarations to argue that this was exactly the sort of mischief that they warned RTI would lead to. Paving the way for counter-productive pressure of this kind is unfortunate.

A lesson may be taken from Eastern Province mothers who filed RTI applications at police stations asking for information on the whereabouts of their loved ones. They have said that even if they met with negative answers, they had decided to persist in that search through RTI by ceaselessly bombarding the police with similar requests rather than challenge them before the courts and the RTI Commission as an immediate reaction to failure to respond. As they had explained, RTI was still an unfamiliar idea to government officers and 'they needed to be educated first before being challenged.'
That attitude shows a remarkable level of maturity and commonsense. RTI must be allowed to grow in the minds of the people as a force for the good. It must not be subjected to premature body blows due to a rush for publicity and attention-grabbing headlines.