---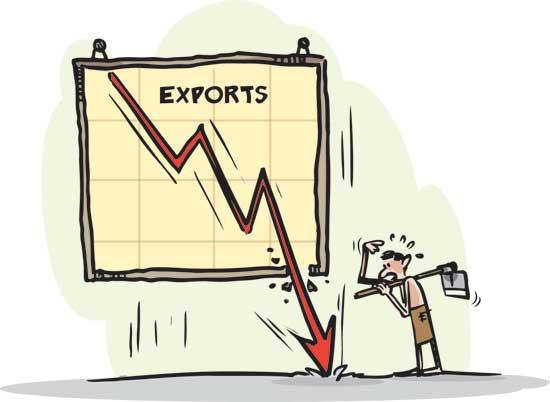 As the rest of the country gets ready for the November Presidential elections, farmers in Pollonaruwa are looking up and hoping for the skies to open out, so that the present lack of water would be solved.
As much as 200,000 acres of paddy in Polonnaruwa are effected because the authorities haven't released water in reservoirs and tanks due to insufficient rainfall. This issue associated with farmers struggling due to the lack of water and Premier Ranil Wickremesinghe harping on the fact that Sri Lanka should work towards establishing an export oriented economy needs close observation.

It's true that Sri Lanka was once producing enough rice for consumption and export during the times of kings. But severe changes to the climate, due to global warming, have made rainfall unpredictable. The relevant government authorities who sit in aircondition rooms might not understand the ground situations where farmer have to settle loans from the harvest they get.
But the authorities maintain that water can't be released for cultivation because the water levels at reservoirs and tanks have dwindled. According to sources the relevant authorities might delay taking a decision to release water in reservoirs and tanks till October 15.

Agriculture experts have opined that Sri Lanka is a nation where the crop can be harmed due to adverse weather or attacks by pests. This has been a constant occurrence with regard to agriculture produce. Hence these experts opine that its cheeper and hassle-free to import rice.
Last year we saw the completion of the Moragahakanda reservoir; a facility which feeds hundred of other minor and major tanks in the Polonnaruwa, Trincomalee and Matale districts, Giritale, Minneriya, Kawudulla and
Parakrama Samudraya.

But lack of water is not the only issue stifling the work of farmers.
There agriculture industry in Sri Lanka is not using modern scientific methods. Another reason why these farmers are encountering obstacles is the methods adopted by the government authorities to usher in prosperity depending on uncontrollable factors like the weather. A way out of the issue is collect much rainwater to be used during a period of drought.
The attacks by the Army Fall Worm also added to the destruction of crop.
Farmers also complain that they were greatly disappointed with the use of agro-chemicals recommended by the Department of Agriculture. Their use had proved futile.
Premier Wickremesinghe once said that most Asian countries have raised their economic profile by increasing their exports. He wants Sri Lanka also to follow suit.
According to 2018 Central Bank statistics the rice produce in Sri Lanka had increased by 64.7% when a comparison between 2018 and 2017 was made. The reason for the thumping increase was the ending of the drought.

But a closer look at Central Bank statistics also reveals some bitter truths. Though this regime wants exports increased economic calculations question this theory. Sri Lanka's present Gross National Product in a relation to exports has dropped. From another count the Gross Domestic Product (GDP) has also dropped during the present Wickremesinghe regime. The GDP which increased by 5% in 2015, dropped to 4.5 % in 2016 and read as 3.4 % in 2017. In 2018 this figure was 3%. These figures show that government administration of the agriculture side in the economy has been a failure.
Another factor that doesn't support the export market is that foreign investment in Sri Lanka is centred around raising infrastructure like highways and harbours and not paddy cultivation.
This regime has been in power for the past four and half years, but only got the idea of raising its exports just before its term would be up. Why did they wait so long to come up with this idea?

Sri Lanka once had a prosperous farming community which made sufficient produce to feed a nation. The farming community needs a regime which knows water management and keeps them up to date about the changing technologies in the world.