---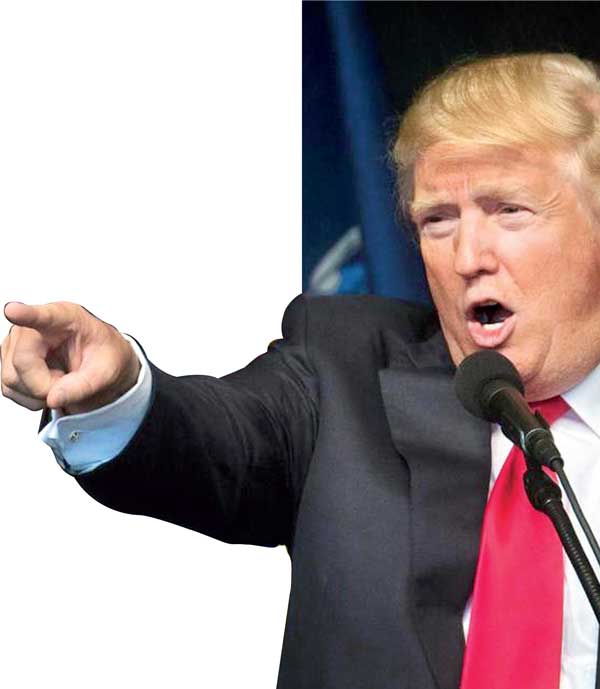 By Kyle Ferrier
As the dust settles on Donald Trump's far-reaching campaign promises, one thing is clear: the Trans-Pacific Partnership (TPP) is effectively dead. What replaces it will be of the utmost importance to Asia's future.
The TPP is the cornerstone of President Barack Obama's 'pivot' to Asia. With the failure of the TPP, the perceived slack in US leadership presents an opportunity for leaders in Beijing to expand China's influence over its neighbours through other regional arrangements. These developments raise two key strategic questions: to what degree would the US strategic position in Asia suffer from a failed TPP and could this loss of standing be offset through bilateral deals as Trump suggests?

Chinese President Xi Jinping faces several limitations in proposing alternatives to the TPP — of which China is not a member. Negotiations for the 16-member Regional Comprehensive Economic Partnership (RCEP) were due to have concluded by the end of 2015 but have been bogged down by disagreements over the extent to which its diverse members are willing to open their respective home markets. Whether the implications of the US presidential elections for the TPP will advance or hinder the RCEP negotiations is yet to be seen.

The clauses in the RCEP are not in direct contradiction to US-shaped international trade and investment norms. Even if China sought to challenge these norms in the short term, its ability to do so would be severely constrained given how useful liberal economic norms are to its partner countries.

Despite these constraints, the less the US acts as a counterbalance, the greater the influence China can exert in Asia over time. At the APEC Economic Leaders' Meeting in Peru, Xi announced he is looking to reinvigorate the Free Trade Area of the Pacific — a deal which is around eight times larger than the TPP — and he will certainly continue to push for a conclusion to the RCEP. If China pushes forward with regional integration initiatives that do not include the US as a key participant, the US' credibility to make rules in the future will diminish incrementally.

Balancing or even combining regional initiatives provides clear advantages for US leadership in Asia. Could Trump's proposed bilateral economic outreach strategy be just as effective?
Notably, Trump has reaffirmed some US security commitments in Asia, including reversing inflammatory campaign rhetoric regarding the US' alliances with South Korea and Japan as well as laying out a strategy of increased military strength. But the necessary complement of bilateral economic engagement has not been publicly outlined. Any bilateral engagement strategy will also face serious challenges stemming from the president-elect's campaign rhetoric, particularly as it has been translated into his plans for his first 100 days in office.

Currency manipulator

Trump's plan to strengthen regional cohesion through bilateral economic ties with the US, rather than through the TPP, is inherently more difficult. This is especially so since Trump's protectionist campaign rhetoric does not place him in an ideal negotiating position. Although there are indications his administration could back down from a highly controversial tariff on Chinese goods, there are no indications that it will withdraw plans to label China as a currency manipulator. While most critics are concerned that a decision to label China a currency manipulator, alongside possible tariffs, could trigger a costly trade war — and rightly so — it would also signal that for the Trump administration domestic political perceptions can supersede economic realities.

This will assuredly make other regional partners without an existing free trade agreement with the US more reluctant to make concessions in bilateral talks — particularly TPP members, which have already come to an agreement that is now effectively being denied. If the US labels China a currency manipulator, it could also easily create greater economic and political incentives for Beijing to push harder for other regional economic initiatives, which would further hinder the capability of the US to lead through bilateralism.

The Trump campaign has long criticised the argument that the TPP should be supported due to its significant geostrategic benefits. Trump's advisors disavow the TPP and claim all that is needed to assure allies that the US is committed to 'its traditional role as guarantor of the liberal order in Asia' is an increased US naval presence in the region. Yet, they are omitting one crucial historical role of the US: upholding the liberal order itself.
The peace and prosperity of Asia is dependent on not just military strength and support but also the values embedded in the post-World War II international economic system. The TPP presents a clear path to promoting the liberal order in Asia. Asserting regional leadership through a network of bilateral free trade agreements is comparatively an uphill battle — and Trump's protectionist promises make the slope even steeper. The stakes now are particularly high, given attractive regional arrangements supported by China and continued uncertainty over how Beijing will shape itself as a global power.

To balance against China and maintain US leadership in Asia, Trump must either pursue a swift, assertive and coordinated policy of bilateral economic outreach — requiring him to convincingly denounce his 'America First' rhetoric — or a revised stance on the TPP. A strategy that falls short of either option will fail to maintain US interests and could have major repercussions for the global economic order.
(Courtesy East Asia Forum)
(Kyle Ferrier is Director of Academic Affairs and Research at the Korea Economic Institute of America, Washington, D.C.)