---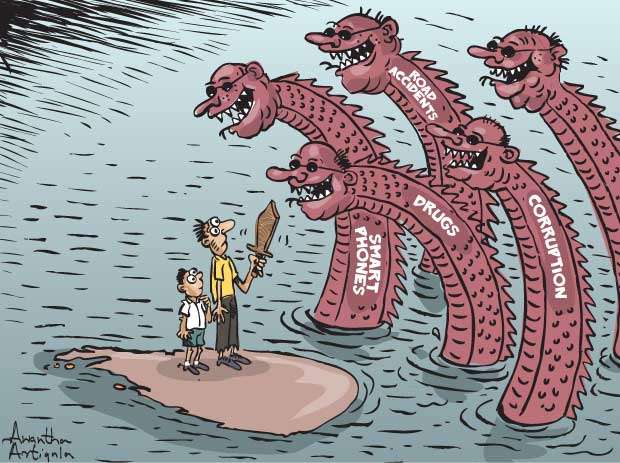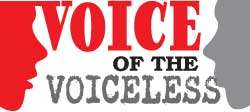 1. Moving away from the usual banal political repertoire let us concentrate on other things, for a change!!! I read a refreshingly different article in the Ceylon Daily News of 27th March 'HONOUR AMONG THE CORRUPT' but the blurb is what caught my attention - it says, and I quote:
"IT IS NO SECRET THAT COUNTRIES THAT HAVE GROWN SOCIALLY AND ECONOMICALLY ARE THOSE THAT HAVE COMBATTED CORRUPTION. THEY FOLLOW A METHOD OF EXPOSING THOSE CORRUPT AND MAINLY BY INCULCATING IN THE HEARTS AND MINDS OF THE PEOPLE THAT BRIBERY AND CORRUPTION ARE WRONG. ONLY ONCE WE LEARN TO ACCEPT THIS AND ACT WITH THE RESPONSIBILITY THAT WE WILL BE ABLE TO RID THIS COUNTRY OF CORRUPTION."
INCULCATIONIN HEARTSAND MINDS
1a. Who, in this country is inculcating in the hearts and minds of the people that bribery and corruption are WRONG??? More than that, are the children being TAUGHT, SCHOOLED TILL IT PENETRATES THEIR MINDS THAT BRIBERY AND CORRUPTION ARE WRONG??? WHAT IS HAPPENING INSTEAD??? DRUGS ARE AVAILABLE IN SCHOOL, IN VARIOUS FORMS, SWEETS, CHEWING GUM, YOU NAME IT AND THE KIDS HAVE IT!!! TEACHERS CONVENIENTLY TURN A BLIND EYE!!! WE ARE CONSTRAINED TO ASK, WHAT IS IN IT FOR THE TEACHERS??? IF OUR KIDS ARE NOT BROUGHT UP CORRECTLY, NOT GIVEN THE CORRECT PERSPECTIVES ON LIFE, NOT TAUGHT PRECISELY WHAT IS RIGHT AND WRONG AND MADE TO STAND UP FOR WHAT THEY BELIEVE IN; WHAT EXACTLY ARE WE INCULCATING IN THEM???
1b. Have we even evolved any method of inculcating in all Sri Lankans and particularly the young generation that bribery and corruption are wrong? All we conveniently do is turn a blind eye!!! When a Policeman stops someone for a traffic offence, some money is stealthily slipped into the licence and then handed over. Problem solved!!! If an accident occurs and you belong to the kind that does not want to go to court, money changes hands and all is well!!! Hospital queues, any queues are no problem, nothing in this country of ours is insurmountable!!! Tsunamis, floods, earthquakes, water problems, any problem, you name it and it will be overcome!!! We specialize in capitalizing on the agony and misery of others; even though they are our own countrymen; sometimes, even our own flesh and Blood!!! IT IS ALWAYS 'ME' 'I' NEVER 'WE' 'YOU' 'US!!!' MILLIONS OF DOLLARS SENT FOR TSUNAMI RELIEF FOUND ITS WAY TO THE POCKETS OF BIGWIGS!!! APART FROM MONEY WHAT HAPPENED TO ALL THE FOOD RELIEF ITEMS THAT CAME IN??? WHOSE HOUSES AND POCKETS WERE FILLED!!!
If there is ever a national disaster in the country, whether it is of epic proportions or not, there are hordes of human vultures waiting to capitalize on the situation with no qualms whatsoever.

TYPICAL EXAMPLE OF MAN'S INHUMANITY TO MAN!!! HOW THEN ARE WE SUPPOSED TO COMBAT BRIBERY AND CORRUPTION??? HOW CAN WE TEACH OUR CHILDREN, WHAT WE DON'T PRACTICE OURSELVES??? THE ALL IMPORTANT QUESTION BEING "IS THERE HOPE FOR OUR CHILDREN???" WE FEAR NOT!!!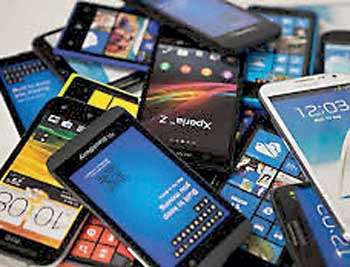 SMARTPHONE SAND DRUGSIN SCHOOLS
2. SMARTPHONES AND DRUGS IN SCHOOLS ARE THE BIGGEST CURSE IN OUR COUNTRY TODAY!!! TEACHERS SEEM TO BE OBLIVIOUS TO THE EVILS OF SMARTPHONES AND DRUGS. KIDS DO NOT CONCENTRATE ON THEIR STUDIES BECAUSE THEY HAVE CONTINUOUS INCOMING MESSAGES, WHAT'S APP, INTERNET, FACEBOOK, ETC. SOCIAL MEDIA WHICH DISRUPTS THE ENTIRE SYSTEM OF EDUCATION AND THE TEACHERS COULD NOT BE HAPPIER BECAUSE IT MEANS 'TUITION' THAT PARENTS DREAD AND TEACHERS WELCOME!!! THE DEPARTMENT OF EDUCATION MUST BAN SMARTPHONES IN ALL SCHOOLS AND ALLOW ONLY A PHONE ON WHICH A CALL COULD BE TAKEN IN AN EMERGENCY, FOR THE WELL BEING OF OUR CHILDREN, IT IS SOMETHING THAT MUST HAPPEN.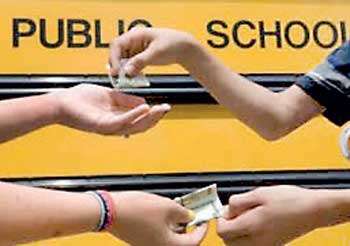 2a. DRUGS IN SCHOOL
This is the other menace that has penetrated our schools, especially the big schools. There is a drug called 'apple' which apparently is the most popular sold as a sweet. Sadly, most parents are not even aware of this. Drugs are sold surreptitiously both inside the school and outside, mostly at interval times.
One way of curbing this menace is for parents to stop giving their children so much pocket money. Combine the phones with calls, games and other distractions; add drugs to that and you have a DANGEROUS POTPOURRI THAT THE KIDS OF TODAY PLAY WITH!!! MOST TIMES, IT IS BECAUSE THE PARENTS DON'T CARE AND CANNOT BE BOTHERED!!! AS LONG AS THE CHILDREN DON'T DISTURB THEM, EVERYTHING IS FINE!!! THAT IS WHY PARENTS DON'T KNOW, BECAUSE, THEY DON'T CARE!!
2b. Why can't the CID be brought in to curb this menace??? Not every day but raid different schools at different times, come down hard on the perpetrators and perhaps there may still be some hope for our children!!!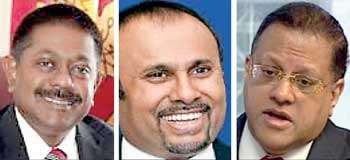 ANY PROGRESS SEEN??
3. FINALLY, UDAYANGA IS IN THE NET. SOME PROGRESS IS BEING MADE ON LASANTHA'S MURDER WITH A FORMER INSPECTOR GENERAL OF POLICE AS THE MAIN MAN DISPOSING OF VITAL EVIDENCE!!! GOOD LORD! AND THESE ARE THE MEN ENTRUSTED TO BE THE GUARDIANS OF OUR LAW!!! MAHENDRAN AND JALIYA ARE STILL ABSCONDING!!! ALL THE RAJAPAKSA CASES REMAIN IN ABEYANCE!!! AND OUR YOUNG MINISTERS EVEN GO TO THE RAJAPAKSAS FOR ADVICE!!! HOW COZY IS THAT???