---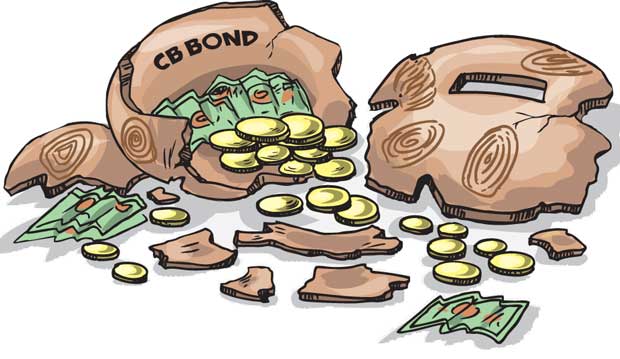 With the National government moving into its third and vital year, President Maithripala Sirisena on Monday announced that appointment of a wide powered Special Presidential Commission (SPC) to probe the Central Bank's alleged bond scams during the past two years and also the bigger CB bond scams that are alleged to have taken place since 2007.

President Sirisena addressing a meeting on Wednesday at the Narahenpita Abayaramaya to unveil a huge Awukana Buddha statue, responded positively to questions raised by the Ven. Prof. Bellanwila Wimalaratana Nayaka Thera as to why the new government was delaying action against those involved in the alleged bond scam during the past two years.

The President reassured that the SPC would act independently and taking to consideration not only the report of the Parliamentary Committee on Public Enterprises (COPE) but also evidence obtained by the Criminal Investigations Department which is probing these alleged scams on the orders of the Attorney General.

Mr. Sirisena also said the SPC would submit its report within three months and thereafter probe allegations about similar scams that took place earlier.

Speaking during the COPE Report debate in Parliament on Tuesday government front liners said as many as 40 COPE reports during the past had been thrown into waste paper baskets by different governments.

But the National government after appointing an Opposition critic as the COPE Chairman had agreed to a full debate in Parliament, the President had appointed an SPC to probe the allegations while the Speaker had sent the full COPE report to the Attorney General. The government front liners are of the view this was a case of transparency and accountability unlike previous cases.

Senior Minister and United National Party General Secretary Kabir Hashim told Parliament that in 2014, Entrust Securities was allegedly involved in a Rs.1.2 billion scam and this too should be probed. The Minister also gave figures of other alleged bond scams that took place between 2007 and 2013.

They also would be brought before the SPCs which according to reports would have the powers to recommend that politicians be stripped of their civic rights, among other penalties, if they are found guilty of plundering public money.

We hope that when this action is taken the people's confidence in good governance, democracy and public accountability would be restored and there would also be more money for the sustainable all inclusive development strategy.