---
Politics is about inflating the useful and deflating, ignoring, wishing away or denying the uncomfortable. Some of these things are deliberate and some just issues from that powerful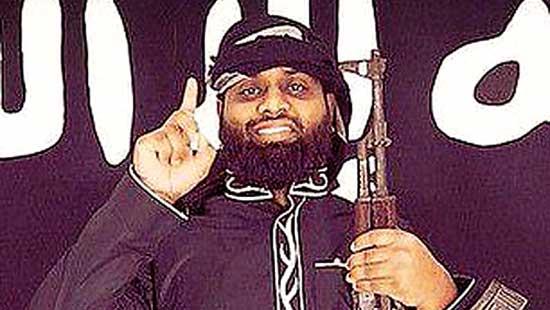 impetus giver, political and ideological preference. Alright, let this be the frame of this article.
Easter Sunday Attacks. They happened two months ago. It was not about a dozen or so people getting together one evening, chit-chatting for a couple of hours, buying a few bombs from a supermarket, deciding on some random locations and proceeding to carry out the explosions the following morning.

No, it didn't happen like that. This is why people have to deal with the question, 'how did all this come about?' Then there is the additional question, 'how can we prevent such things happening again?' The questions are inextricably linked. If we unravel that other overused term 'root causes' we can get somewhere because it stands to reason that if root causes are eliminated or the soil is removed or is robbed of fertility, that which is objectionable cannot grow.
"Shifting blame has its uses because it allows the spectators to read the politics and outcome preferences of the players"

We have the Jihaadists and no, they are not limited to the National Thawheed Jama'at. Jihaadism is an ideology and such are not in organizations contained. So what gives rise to Jihaadism? We have elaborate theses on various Western powers creating such groups, but then again the growth has to be accounted for at some level by a particular religio-ideological soil. The fertilization of such soils can take place in opposition to persecution, real or perceived, and that too is a thesis doing the rounds.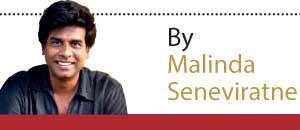 We could say that things complement one another. We also cannot dismiss the fact that operatives rarely know anything about ontology; they don't always know who set things up, who funded and trained them. Regardless, those who blow themselves up do not do so on account of financial benefits or agreement with the interests of the assumed 'hidden hand'. The hand they know or believe in is the hand of 'god'. Their calculation is about afterlife benefits as derived, in this case, by their understanding of a religious faith, namely Islam.
A comprehensive analysis would have to take in all relevant factors, global and local; focusing on one to the exclusion of the other can yield erroneous conclusions. Error-prone too is the predilection for single-reasons explanations. On the other hand, the 'combating' while it has to be at multiple levels (again global and local) there is a natural tendency to do what is possible within the limitations imposed by geographical and legal realities.

Ultimately, locally, the response has to be two-pronged broadly, eliminating a threat and removal of conditions that could give rise to similar threats. The blame game is inevitable. Shifting blame is also a game. It has its uses because it allows the spectators to read the politics and outcome preferences of the players. In any case, blaming is a convenient tool because it implies that the fault is elsewhere, not with oneself. Even if one is not at fault, pinning blame can have political uses. It can be used to justify theories one has constructed for oneself. It can be used to obfuscate and distract.

And so we have conspiracy theories. We have blame-shifting. Perhaps the question should be, 'shifting from what/who?' But first let's tick off the what/who of 'shifting to what/who?'
There are some prominent 'culprits' or rather those narratives that seem to be doing the rounds. It's the Muslims, as an entire community or a majority, some claim. 'Radicalization' is the operative term and all those who have knowingly or unknowingly facilitated are faulted. First, 'radicalization' is putrid word-usage. Using it on processes that produce Zaharans and Prabhakarans makes it easy to vilify radicalism and radicals. More seriously, to use a broad brush and the crimes of association and shared culture, attire and faith as reason enough to assume guilt is plain silly. It is a caricature. It feeds fears and pushes people to seek in 'likeness' (cultural or religious) comforts that outweigh the risks of ideological association.

Then we have the usual (and tired) broad-brush-strokes against Sinhala Buddhists. Such theses are buttressed by those who take the position described above, but they have their own steam. They would pounce on Rev .Gnanasara's last-minute piggybacking on Rev. Rathana's upavasaya (which by the way did not target the Muslims) and go to town with it, forgetting the objectives of the upavasaya. 'Aluthgama' and 'Teldeniya/Digana' are dragged into the story in ways in which the history of Islamic extremism (global and local) are not.
There are sophisticated pushers of such theories. Take for example Harini Amarasuriya's 'Shifting the blame' in www.himalmag.com. This is an important and useful intervention which should spark lengthy discussion. For now, in this piece, I focus on the matter of blame-shifting.

While decrying 'narratives [that] are replete with broad generalisations and inaccuracies,' Amarasuriya herself is not far away from wild claims, generalization and inaccuracy. She speaks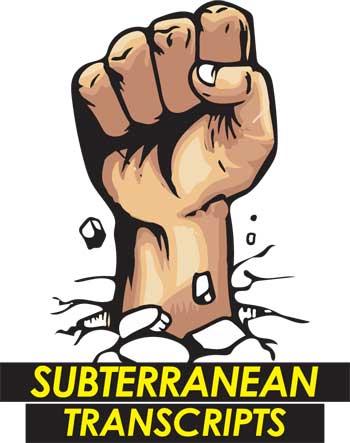 of 'deep rooted racism and elitism within the Sri Lankan polity'. There is elitism and racism, but 'deep rooted'? She claims, 'Without a serious analysis of how the nation-building project in Sri Lanka consistently failed to accommodate minority communities as equals, we will not be able to understand how institutionalised forms of racism in the Sri Lankan polity have produced and maintained ethnic tensions amongw communities in Sri Lanka.' So the minorities are blameless and the majority community is the villain of the piece, it follows. Saying it without saying it at its pernicious best.
"We need to discuss who we are and who we ought to be. We need to talk about identity and identities"

Then she says it direct: 'What exists in Sri Lanka is a clear pattern where the political establishment regularly resorts to the appeasement of the majority, upholding populist nationalist sentiment as a means of deflecting any accountability towards itself.' That's rank simplification. A compelling argument can be made about how the 'political establishment' has appeased minorities particularly the bourgeoisie but also the formal Muslim political establishment (flagged here simply because the nimiththa here is the Easter Sunday attacks).
She is correct — we should hold accountable those responsible for the well-being and security of the population. But that can also be a blame-shifting exercise. Incompetence, the rift between President and Prime Minister and other related matters, matter. Existentialist angst, extremism and notions of what makes and/or unmakes the nation, matter. However, it is not as though the Sinhala Buddhists or even the Sinhala Buddhist nationalist fringe, as she puts it, put the fear of god into a coterie of Muslims, giving rise to Jihaadism, local and global. We do, collectively, as she puts it 'turn to the easier target of blaming'. She believes we turn to the easier target of blaming yet another minority community for just not trying hard enough to be good enough second-class citizens.

This is happening, she is correct, and it is not something to be applauded. In fact it should be condemned. It is silly to talk about 'an idyllic past when Muslims were 'good' and there were no problems'. It is silly to treat any community as homogeneous. A lot of it falls into the business of blame-shifting, a ridiculous expression of which is the notion that India was behind the Easter Sunday attack.

We need to discuss who we are and who we ought to be. We need to talk about identity and identities. We need to unpack what's taken to be homogeneous. We need also, at this point, to address the threat. The Jihaadists. The security apparatus. The breeding grounds. Who funded whom. All the factors that produced Zaharan and the NTJ. The entire process and apparatus of 'education', training, suicide-readiness and execution. We can and should talk about all the issues and categories that are being flagged, but not at the expense of ignoring the Jihaadists and Jihaadists as though they are entirely a product of something external. That's 'displacement' is happening and is being orchestrated by blame-shifting of all kinds, including the easy targeting of Sinhala Buddhists whose homogeneity, interestingly, is not talked about at all.
malindasenevi@gmail.com. www.malindawords.blogspot.com