---
'You have got to have dreams to keep you going' – Steve Waugh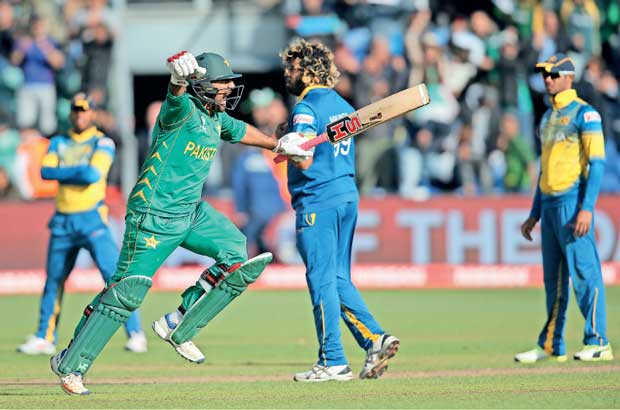 So we could not make it to the semi-finals of the ICC Champion Trophy 2017. However is that a big loss? After all aren't we in the best company today? The ICC World number one nation, South Africa, and number two, Australia, are both out of the semi- finals along with number four, New Zealand. The sixth best team Sri Lanka therefore does not have much to crib about.

Let's be honest. In the run up to the tournament at no point were we supremely confident that our team would make it to the semi- finals. It was quite the other way around. We were hoping against hope that the team would not face any humiliating defeats. There were so many things to be fixed from leadership downwards. The consistency among the batsmen was far from being satisfactory. In short we were not showing any significant signs of recovery whatsoever after the exit of Kumar Sangakkara, Mahela Jayawardena and Thilakaratne Dilshan. The failure to groom replacements for them, at least towards the last phase of the careers of Sanga-Mahela, cost us dearly. We were without a single promising player in the recent past who could match up to at least half the level of consistency similar to Sanga and Mahela. The nation was hoping against hopes that Dinesh Chandimal would help fill in the gap. However for some reason the one time promising star fell short of expectations.
It's true that it is not every day that a cricketer of the calibre of Sangakkara is born. However Sanga also walked into the field at a time when no one had thought that one could find a better batsman for Sri Lanka other than Sanath Jayasuriya. However it happened. Not only Sanga, there was also Thilakaratne Dilshan.

Today the Sri Lanka squad lacks a solid middle- order batsmen line-up and also a consistent opening pair. As at now we do not have a single batsman we could rely on.
The beauty of the game of cricket is that despite this huge handicap, Sri Lanka beat the group's most formidable team, India, by successfully chasing a staggering 321 runs and thus making tournament history with the highest chase.

The innings of young Dhanushka Gunatillaka and Kusal Mendis were praised to the hilt by the commentators.

It is this victory against India, currently ICC's world number three, that gave rise to fan hopes that Sri Lanka could create old magic again and enter the semi-finals. After all nothing like beating a team led by someone like Virat Kohli whose temper tantrums have made him an anathema to fans here. So we were hoping against hopes that we could repeat the performance with Pakistan which was two slots below us, in ratings at number eight. Unfortunately this was not to be!

In the same way no one can rule out underdogs Pakistan in creating an upset beating the rock solid English team or minions Bangladesh beating India.

It is the beauty of this unpredictability that makes cricket such a fascinating game.
However, even in this unpredictable game a permanent pattern has emerged at the cost of the mental well-being of the South African team. No theory in the world can explain how lady luck always smiles upon the cheery nation only up to the quarter- finals and rarely beyond. It's mind-boggling as to why it happens to South Africa nine out of ten times.

We Sri Lankans should now focus on the forthcoming tournaments with Zimbabwe and India, and work out a plan to address the consistency issue with our batsmen. Plus the rate at which the team dropped catches in Monday's match to Malinga's bowling was unpardonable, and calls for a drastic improvement in our fielding.

Chances are that either England or India will clinch the ICC trophy this time. If England emerge champions well and good; if India does, well, didn't we give them their due at the quarter-finals? Isn't this some consolation for Sri Lanka.