---
Bangladesh will showcase the remarkable progress it has made in the agriculture sector when Sri Lankan President Maithripala Sirisena visits the country between July 13 and 15, Bangladesh High Commissioner in Sri Lanka Riaz Hamidullah said at an interview ahead of the presidential visit.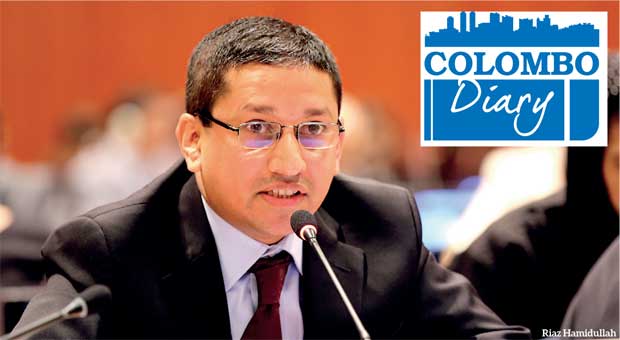 "President Sirisena will be visiting one of our agricultural research institutes. When former President Chandrika Kumaratunga visited Bangladesh in May, she showed great interest in innovative rice cultivation and visited our institutes," the High Commissioner said.
President Sirisena's interest in agriculture, especially rice cultivation, is natural as he hails from the Polonnaruwa District in North Central Sri Lanka.
Like Sri Lanka, Bangladesh too experiences droughts and floods frequently. But Bangladesh has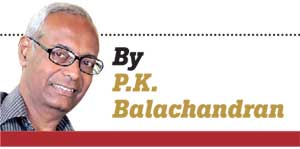 found several channels to overcome the challenges posed by natural disasters through what High Commissioner Hamidullah calls 'climate adaptation techniques.'
Bangladeshi farmers in flood-prone areas are now using a variety of rice which can remain submerged without getting damaged for as many as seven days. They also use rice varieties which can withstand drought and salinity, he said.
"Bangladesh, which has reached self-sufficiency in rice, can sell rice to Sri Lanka. But it has not been approached yet. However, it is ready to share its know-how on rice cultivation with Sri Lanka and has made an offer to the provincial administrations"

"Bangladesh's Northern Districts were once its rice bowl. But due to persistent drought conditions, the rice bowl has had to be shifted to Southern Districts. In the North, farmers have taken to non-water guzzling crops like maize. Besides being edible, maize is used to produce animal feed which sustains animal husbandry. However, all is not lost for rice cultivation in the North. We have been able to reduce the use of water in rice cultivation by half -- from 3,500 to 1, 800 litres per kilo. This technique can be used in the dry zones of Sri Lanka like in the Northern Province. However, the Southern Bangladeshi districts face another kind of problem which is salinity. To beat that, our scientists have developed a rice variety," the envoy said.
Sri Lanka is short of rice and has to import this item frequently to meet its demands. After the failure of the recent Yala crop, the government is going in for an immediate import of 100,000MT of rice either from Pakistan, India or Myanmar, 100,000MT from Thailand and 100,000MT from Indian
private traders. Bangladesh, which has reached self-sufficiency in rice and had supplied 40,000MT free-of-charge to Sri Lanka during the recent floods, can also sell rice to Sri Lanka. But it has not been approached yet. However, it is ready to share its know-how on rice cultivation with Sri Lanka and has made an offer to the provincial administrations.
"Our offer has been seized by the Eastern Province Chief Minister," the High Commissioner informed.

Feeding a galloping population
Bangladesh's food production had increased from 10 million tons in 1972-73 to 39 million tons in 2015/16, although in the same period, arable land had decreased from 9.8 million to 8.27 million hectares due to urbanisation.
Since rice is the staple food of the Bangladeshis, the importance of rice production is greater than that of other food crops. The population of Bangladesh is increasing by two million a year, and to feed it in 2020, 27.26 million tons of rice will be required.
But production of this magnitude has to be achieved with less land than what is available now. Hence, productivity has to go up from the current 3.47 tons per hectare to 3.74 tons/ha. To step-up production, Bangladeshi farmers are given subsidies for fertilizer, fuel and electricity. Agro-machines are sold with a subsidy of 50% to 70%. Farmers are also entitled to relief and rehabilitation in case of crop loss due to natural disasters.
Production of rice has galloped because of the adoption of High Yielding Varieties (HYV). But these require extensive irrigation and heavy input of chemical fertilizers. Irrigation has increased from 12.46% in 1980-81 to 78% in 2014-15. And the use of chemical fertilizers is high.
Sri Lanka however will face a snag in regard to the use of chemical fertilizers. There is opposition in the island to the use of chemical fertilizers, which are said to cause Chronic Kidney Disease in certain parts of the island, especially in President Sirisena's North Central Province.
Apart from rice, Bangladesh has excelled in the production of other crops too. According to the FAO, it is the 5th largest producer of horticultural items in the world, and the 4th largest in mango cultivation. In inland fisheries, it is 4th or 5th. There is much that Bangladesh can share with Sri Lanka in these fields, Hamidullah said.
SL to import 300,000MT of rice following Yala crop failure

Bangladesh donated 40,000MT of rice to SL during recent floods

Bangladesh ready to share know-how on rice cultivation

Offer seized by Eastern Province CM

Bangladesh having rice varieties to withstand drought, salinity

Disaster preparedness
"Bangladesh is keen to share with Sri Lanka its disaster preparedness system, which it has assiduously and painstakingly worked out since 1990-92 through the trial and error method," the High Commissioner said.
"We have been able to greatly reduce human and cattle loss by putting in an administrative structure which gets activated the moment disaster warnings are received. The structure, which exists in every district, comprises designated officials as well as identified and trained local volunteers. These swing into action as per very detailed Standing Orders. Bangladesh remains among the top 20 countries in the list of disaster-prone countries. Disasters cannot be stopped. But we in Bangladesh have learned to live with them in a way that we lose the least," he said. At the grassroots level, local volunteers are given a yellow jacket, bicycle and a torch, and each volunteer is assigned a certain number of households in a defined area to take charge of. The moment a cyclone of a certain intensity is announced, these volunteers fan out to their designated areas, and urge the people to evacuate to pre-built cyclone shelters with separate shelters for men and women.
"If someone refuses to move, the volunteers are allowed to beat them up to get them moving!" Hamidullah remarked to indicate the seriousness with which the task is viewed.
"The disaster preparedness system has worked so well that the last cyclone Mora resulted only in five deaths in place of the thousands who would perish earlier," he added.

(P.K. Balachandran is a senior Colombo-based journalist writing on the countries of South Asia. He can be contacted on pkbalachandran11@gmail.com and P.K. Balachandran @pkbchandran on twitter)