---
I won't send letters without the permission of the Ex-Co or Bar Counci
I thought it was the right time to come forward
they spread the news that my rival supported 'hybrid courts.' The majority of Tamils voted for him
Legal education needs to be regulated and periodically evaluated
We must have a dialogue between the JSA, the AG's department and the BASL over judicial appointments
This is the first time there has been deliberate mudslinging
The election of Attorney-at-Law U. R. De Silva as the new president of the Bar Association of Sri Lanka was accepted by Solicitor General Suhada Gamlath yesterday, after what appears to have been a stormy campaign. De Silva won by a narrow margin, saying he would have won far more votes if not for the keen contest. These developments reflected an unprecedented attempt to politicize the campaign that De Silva said he has not seen before in BASL elections. In a wide-ranging interview with the Dailymirror he commented on matters including the recent controversial appointment of High Court judge R Kannan, professional ethics for lawyers, the appropriateness of BASL accepting foreign funding, issues relating to legal education and the law's delays. Excerpts from the interview: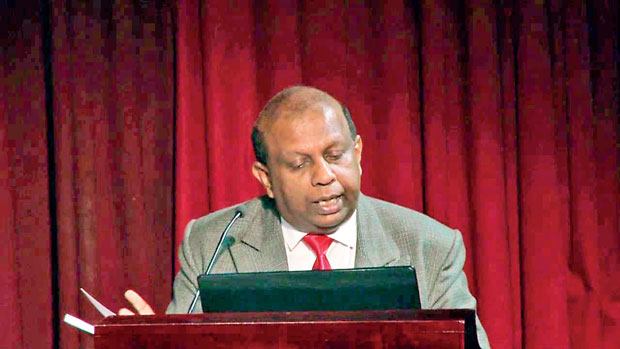 QTell us something about the campaign – was it closely fought?
Earlier, candidates usually came forward after some period of service to the bar, or as Presidents Counsel. In my case I have been here right through. I was called to the bar in 1983. I was Chairman of the Social and Welfare Committee in 2000, the Treasurer from 2001 to 2003, and elected Secretary BASL in 2008 (till 2010). I was appointed a Commissioner of the Legal Aid Commission and did a lot of public service. So I thought it was the right time to come forward and contest the presidency of BASL.

Earlier we did not have this kind of campaign. There was political branding as well.

Q Is that true?

I had no connection with the UPFA. Though I had 30 years experience I was not appointed a President's Counsel.

Q What is your comment on the politicization of the election?

It had not happened before. Earlier we came forward as non-political candidates. My view is that it should be non-political. That is the view of my predecessors also. This time there were stories spread on Facebook. We are not going to answer each and every thing that was said. It was done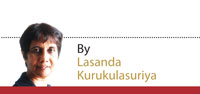 deliberately. The outgoing Deputy President of BASL Saliya Peiris had even issued a statement (appealing) not to have any mudslinging. I put the correct picture on Facebook. My colleagues used Bar Council and ExCo records to show there was no such thing.

Q Was Facebook used during campaigns in previous BASL elections?

(It was used) To some extent. This is the first time there has been deliberate mudslinging.

Q As new president of the BASL what do you propose to do about it?

My view is this type of campaign should be stopped. Those candidates who do it should be disqualified.

Q Do you think you have a case for libel?

Yes. One of the stories spread about me was that I 'appear for rapists.' A lot of people didn't vote for me because they believed these stories. That is the reason for my low majority in the results. Out of 8000 members in Colombo only 2600 came out to vote. One would have expected at least 4000 to vote. In Tamil areas they spread the news that my rival supported 'hybrid courts.' The majority of Tamils voted for him. I have done a lot of work for Tamil people.

Q Did the recent controversial appointment of lawyer R. Kannan as a High Court judge come up as an issue during the campaign?
It affected the election in the sense that the Judicial Service Association protested and initially refused to participate as presiding officers in the election. But it was not a campaign issue. I am thankful to the judges (for their participation).

Q What is your view on this appointment?

It is not my personal view that is important. It is a matter for the profession. If I am president I won't send letters without the permission of the Ex-Co or Bar Council. At the same time a BASL president should be able to decide what's right and what's not. If this was (former BASL president) Alagaratnam's personal view he shouldn't have used the letterhead (to recommend Kannan). He has explained (his position) to the Bar Council. If they are not satisfied they could query. We could appoint a committee of seniors who can give their thoughts. After the first convocation there will be a meeting between the Chief Justice, the Judicial Service Association and the BASL ExCo, in order to arrive at some criteria. There should be some criteria in these matters. We can't say that only judges should be in the judiciary either. There should be a ratio. We must have a dialogue with all parties – the JSA, the AG's department, the BASL. Why can't senior lawyers from the unofficial bar be appointed? We need to discuss it.

Q What are your other priorities as new president?

One is to address the question of law's delays. A Judicial Service Commission circular says we should have 'day-to-day trials.' (meaning, once a case is taken it should be heard continuously from day to day and not postponed for weeks). I am a member of the Criminal Procedure Committee. My view is there should be a pre trial stage where it is possible to find out whether the witnesses are there, the documents are in order etc and whether it is possible to go for a trial. If stenographers are not available how can you go for day-to-day trials? Also if both parties are in agreement on some issues we can decide not to take up those issues. This is why there are delays.

Another matter is professional ethics. Lawyers' conduct has to be addressed, including their attire. Some come dressed in saris of various colours, men come with coloured ties. There should be a dress code.

We need to have a lot of conferences for lawyers to educate them. There is no proper apprenticeship program for students. More practical knowledge should be given in the final year apprenticeship programs. An increasing numbers of lawyers are passing out. There were 800 this time, there will be 1200 next time (November 2017). In my view the curricula of Law College needs to be changed.
The other issue is evaluation of Law institutions. We have various institutions awarding LLB degrees We must find out if they are doing a proper job, not just charging money to give a certificate. Students go straight from O-levels and A-levels into these private institutions. They study for London LLB degrees. We have a Council of Legal Education managing the legal education programs. We should persuade the Council of Legal Education to evaluate these 'universities.'

Q Is there no monitoring of these institutions?

That's right. I am not against private legal education if it is done properly. They are charging a lot of money. The British system is being taught, with the London LLB, and they can practise after going through Law College. Legal education needs to be regulated and periodically evaluated. We need a dialogue on this.

Q What is your view on BASL accepting foreign funding?

If foreign people are ready to help us genuinely conducting educational programs, enhancing public knowledge it is alright. When I was Secretary there was a UNDP project. They did not instruct us to do this or that. Only asked us to make our proposals. We did it in our own way. They shouldn't control the BASL. The BASL needs money, to do more programs for the public. Law Week and Legal Aid are important for vulnerable sections of the population to get their legal work done. If they can establish they have low income we help them to file cases.

Q Any other priorities?

Outstation bars should do more work in consultation with the Justice Ministry. They are interested in helping. Both the Minister and Secretary, who knows his stuff. They are ready to think 'out of the box.'

QWill you propose ethical guidelines for lawyers?
We need to consult senior lawyers and get together to arrive at a proper mechanism.