---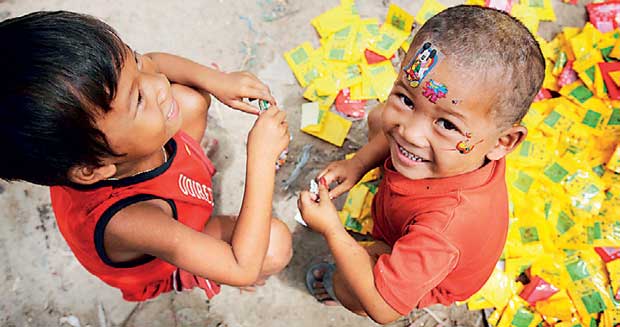 Many countries in Asia and the Pacific need to expand their social protection programmes to ensure adequate coverage for most of their populations, according to recent Asian Development Bank (ADB) reports.
The studies, The Social Protection Indicator (SPI): Assessing Results for Asia, and Social Protection Indicator (SPI): Assessing Results for the Pacific incorporate data from 25 countries in Asia and 13 in the Pacific on central government support for social insurance, such as pensions and health insurance; social assistance, such as child welfare programs and assistance to the elderly; and labor market programs, such as cash-for-work programs.

Devising new and improved social protection programmes
"This updated, comprehensive set of indicators gives governments an effective mechanism for devising new and improved social protection programmes, which are an essential element of the new Sustainable Development Goals (SDGs) and go to the heart of efforts to promote inclusive growth and reduce poverty," said Sri Wening Handayani, Principal Social Development Specialist with ADB's Sustainable Development and Climate Change Department.
The studies find that on average government expenditure on social protection programmes in Asian countries is equivalent to 3.7 percent of GDP per capita and 1.9 percent in the Pacific, in both cases far too low to ensure sufficient coverage for most of the population.
Social insurance continues to dominate social protection spending in Asia and the Pacific. Almost three-quarters of GDP per capita spent on social protection is allocated for social insurance. Social assistance accounts for only 0.9 percent GDP per capita, while active labor market programs account for only 0.1 percent GDP per capita.

Tracking spending for 14 countries
For the first time, the 2016 SPI report assesses progress on social protection over time by tracking spending for 14 countries in Asia between 2004 and 2012. Mongolia, the People's Republic of China, and Viet Nam made appreciable progress, while the low income countries, Cambodia and Nepal, made significant progress primarily through cash or in-kind transfers.
Social protection coverage levels remain weak in other countries, particularly in the Pacific, where little progress was made between 2009 and 2012 (the latest year for which data are available). Across Asia and the Pacific, national social protection systems fail to effectively reach poor and vulnerable persons, and deliver more benefits to men than women.
Social assistance in Asia-Pacific countries provides limited support to people with health problems who lack social insurance and to persons with disabilities. This highlights the importance of expanding coverage to support low-income and vulnerable groups, including the elderly and persons with disabilities.

More ambitious active labour market programmes
The two reports recommend more ambitious active labour market programmes, as these tend to be small and weak in most countries, and that unemployment insurance and social assistance benefits be extended to include employment promotion measures such as vocational training and support for entrepreneurship.
Furthermore, it is important to expand the coverage of social assistance to support broader groups of the poor and vulnerable and move beyond the usual narrowly targeted programs that do not reach many people in need.
The use of noncontributory cash benefits can help support vulnerable groups left out of formal social insurance schemes. The studies conclude that effective and inclusive contributory systems are crucial for building comprehensive social protection to address vulnerabilities at all stage
of life.