---

A golden boot award for Argentina for displaying moral courage and cancelling its final warm-up match against Israel in Jerusalem ahead of June 16 World Cup in Moscow, in what could be construed as chastisement of Israel's criminal policies in Gaza.

"Values, morals and sport have secured a victory and a red card was raised at Israel through the cancellation of the game," Palestinian Football Association chairman Jibril Rajoub, said on Wednesday, as peace loving people all over the world rejoiced with Palestinians in celebrating the achievement of this noble goal.

Argentinian striker Lionel Messi and his teammates are the new champions of freedom and anti-colonialism, for they took a stand against injustice. Fellow striker Gonzalo Higuain said the cancellation of the match was the right thing to do.

Some 39 years ago, it was Sri Lanka which attracted world headlines for taking a courageous stand and refusing to play a match against Israel during the 1979 cricket world cup for International Cricket Conference's associate members. The tournament was crucial for Sri Lanka, for victory would ensure entry into to the world cup to compete with full members. Despite the walkover conceded to Israel, Sri Lanka won the associate members tournament and went on to beat India in a tournament shocker, in what could be interpreted as a reward for standing up for justice and morality.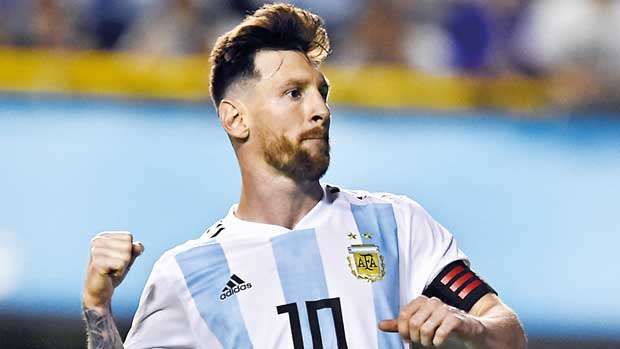 Lionel Messi: Champion of freedom

Those were the days when Sri Lanka's foreign policy had a moral content displaying political courage to oppose colonialism or oppression in whatever form or wherever it took place. Insisting that non-alignment should be the theme of Sri Lanka's foreign policy, veteran diplomat Jayantha Dhanapala in a newspaper article last week lamented that he saw little evidence of it today "when I look at the newspapers and read about foreign policy statements by spokespersons especially with regard to Palestine, the Middle East and to nuclear disarmament."

Coming back to morality: Notwithstanding regular allegations about corruption in sports, Argentina, like Sri Lanka then, has proved that sport is still made of far superior moral fibre than politics. But sadly, the stab in the back comes for the oppressed Palestinians from the Arab world itself. While Argentina cancelled the friendly match in deference to Palestinian suffering, Bahrain and the United Arab Emirates sent teams to take part in the first leg of the Giro d'Italia cycling race in Israel, in breach of the Arab boycott, in place since 1948.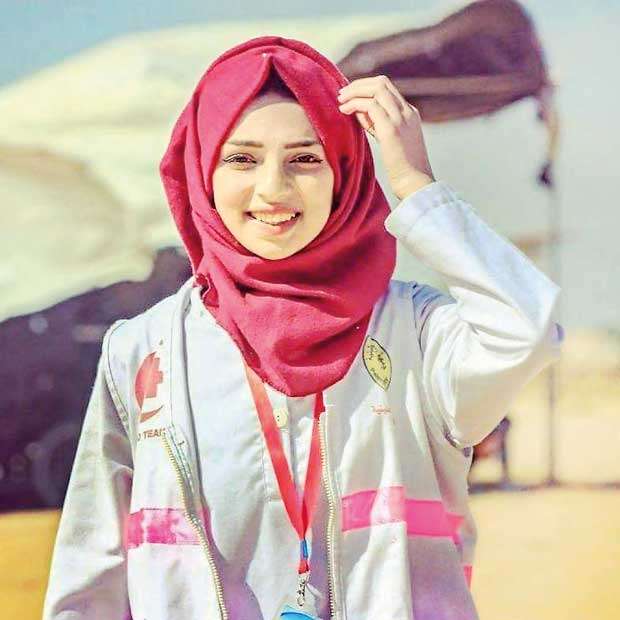 Razan al-Najjar: Angel of mercy

Morality is in the core of any sport. Sport is rule-based and teaches what is right and wrong. It inculcates values and the virtue of being magnanimous in victory and resilient in defeat. Children are introduced to sports at a tender age. When they take part in pre-school sports meets or play a game of carom or hop-scotch with siblings at home, they learn to play the game according to the rules. No parent or teacher will teach a child how to cheat in a game.

In contrast, politics, in general, is a continuous struggle for power at any cost. There is little or no place for morality in politics.

While immorality is the norm in politics, however, there are exceptions. Yes, politics and sports have come together as an effective mix to fight the wrong. Sri Lanka's decision in 1979 not to play the game against Israel was a morally correct political decision. So was Argentina's cancellation of its planned tour to Israel this week.
The high point of this rare blend of moral politics and sports was the 1977 Commonwealth Gleneagles agreement which called for the effective boycott of sporting contacts with South Africa which had adopted the abominable apartheid system upholding the supremacy of the white race. Two years later, Commonwealth leaders meeting in Lusaka adopted a declaration opposing all forms of racism.

These Commonwealth measures, propped up by non-aligned countries' principled foreign policies in support of freedom struggles worldwide, contributed in no small measure to end institutionalised racism in South Africa and to enable freedom fighter Nelson Mandela to become the president of the country, though he, like today's Palestinians freedom fighter, carried the oppressor-given label of terrorist.

Like South Africa then, Zionist Israel has been a racist state since its illegal founding in 1948 following a 1947 United Nations resolution adopted at a time when more than two thirds of the world's countries, mostly Asian and Africa nations, had not become independent or UN members. As recently as Tuesday this week, Israel's parliament, Knesset, disqualified a private member's bill that called for all citizens to be treated equally, rejecting the argument the state must recognise the rights of its Arab minority – some 20 percent of the population -- as equal to the Jewish majority. Israel treats its Arab citizens as half citizens and practices discriminatory policies, a fact that has been endorsed by the 2004 and 2005 US State Department country reports and Israel's own Or Commission report in 2000.

When the Non-Aligned bloc was powerful in world politics in the 1970s, Israel remained a pariah state, condemned for its illegal occupation of Palestinian lands and for continuing the detestable European legacy of colonising the weak, of course with the unstinted support of the United States, which has chosen to ignore morality in its foreign policy.

But with the Non-Aligned Movement losing its clout following the 1991 demise of the Cold War between the US and the Soviet Union, and with the Arab world embracing Washington, the Palestinians became international orphans, looking up, in a desperate hope for peace, to the US, the very nation which funds, arms and encourages Israel to oppress them with impunity.

If nations had adopted morality as the guiding principle of their foreign policies, the 21-year-old Palestinian medic Razan al-Najjar, the angel of mercy who had saved many lives, would not have been killed by an Israeli sniper last week.

Most Non-Aligned countries are cozying up to the US or have conveniently taken up the position that the peace process set in motion by the 1993 Oslo deal between Israel and the Palestinians should be given a chance. Nay, under pressure from the US, they scaled down their morally correct stand against Israel.

With the peace process now virtually dead or being buried by US President Donald Trump's Zionist-friendly policies such as shifting the US embassy to Jerusalem, the Palestinians' only international friends are the global justice activists spread around the world. They have launched the Boycott, Divestment, and Sanctions (BDS) campaign, calling on peace loving people and all those who condemn injustice and oppression – people with a conscience – to penalise Israel for denying the Palestinian people their freedom.

It is encouraging to know that many sports stars and celebrities are supporting the BDS campaign.

If the peace loving people around the world want to do something for the Palestinians, then they must keep the BDS campaign going. It is time to show the red card to Israel; it is time that the United Nations adopted a resolution calling for the boycott of all forms of sports contacts with Israel until it ends its apartheid system and recognises the Palestinian people's right to freedom.