---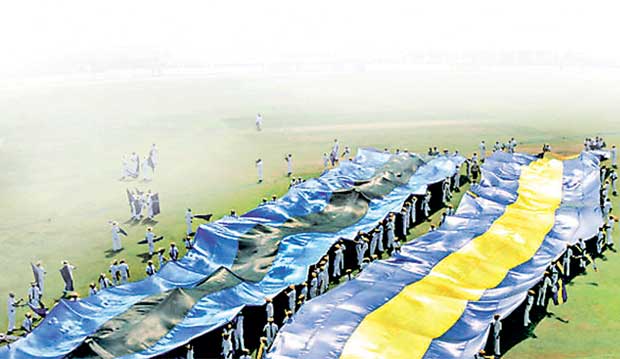 Generally, the process starts with an innocuous sounding email from my oldest friend Aruna in early February.

"Machang, are you coming for the Roy-Tho?"

Here we go, I say to myself. I do not want to hurt his feelings by coming right out and saying no.
So, the lying begins.

"I would love to machang but not sure. Will keep you posted."

Two weeks pass by. I feel that I have weathered the storm and entered calm waters.
Wrong.

There is Aruna again on the email. I know that it is to ask whether I am coming for the Roy-Tho.
"Sudat, we are going to have the Stag this year again. Everybody will be there. You have to make it. Ok? Call me. Cheers."

Bloody 'll.

Just so I get the importance of attending the Roy-Tho two more pals have sent mails as well.
One says that Aruna told him that I will be there and that he was really looking forward to seeing me after 20 years.

Then I find a voice message on my cell phone.

"What is happening???I say, are you coming or WHAT!?" That is my pal Aruna. Starting to lose his cool.

I shudder to myself. I pick up the phone.

"Aruna, sorry machang I can't. No leave men." Silence.

"I told everyone that you will be coming and we planned a dinner on the 1st day at the Capri. What the hell men!"

I should have told him, I chastise myself. I didn't mean any harm, I console myself. Man, it would have been lovely to see the chap. It has been 8 years since I last saw the Big One.

I attended my first Royal-Thomian big match in 1970, my brother Ajita's first year in the 1st XI. From then on it was an annual pilgrimage till 1982 interrupted only by the four years that I donned the whites for the Blue and Gold.

But, I will tell you one thing. If you have played 1st XI cricket for Royal, regardless where you are, when March arrives the itch to see the Big One flares like a dormant virus.

How many times have I cursed myself for not listening to Ajith Deva who wanted to drop himself back a bit at mid-on when Ranjan gave me the 2nd new ball during the do or die stage of the Centenary match? Of course, the next ball just cleared Deva's outstretched hands. "I told you Passa!" I still hear Deva's annoyed voice in my dreams.

I chuckle to myself thinking about ASP Gaffoor picking up my dear friend Ranil by the waist of his trousers like a rag doll and gently depositing him outside the boundary. Ranil had promised me that he was going to invade the field if I scored a fifty and he kept his promise.

I think often of another gentle giant who soared to mighty heights as a fresher; Charlie Warnakulasuriya. And of my good Thomian friends Pilli and Ken.

I want to be at the Big One, every March because of the memories and the people. I think of the Centenary team dinners where we rehash the same stories year after year. Those stories went beyond the tall stage a long while ago but as long as MN Perera and Rajiva Wijetunga are verbal the stories will retain the capacity to reach sky scraper heights.

I also think of the ones we have lost in the recent past. My Under 19 skipper Guy de Alwis. Rest easy my friend. Sorry for your loss Ken. Also, sorry for your loss Ranil and Jehan.

I wish Gamini Salgado was still with us physically because I want to hear that effusive greeting "Pas!!" one more time. I miss you Sir.

Thank you all for the embrace and the memories.