---
Food delivery platforms have brought a range of options and convenience to the consumer, but restaurants are often stuck with footing the bill for this convenience
COVID-19 has impacted these restaurants dramatically as an industry dominated by mom-and-pop restaurants who now rely on such food delivery platforms as a lifeline
Food delivery platforms increased their commission from 20% to 30% during the pandemic
Food delivery platforms should embrace transparency and innovation on their services to create a friendly environment with the restaurants
Will consumers order directly from restaurants if they felt that such platforms were trying to gouge the restaurants?
Some win-win solutions exist as seen in other countries, in the form of regulations
Don't we all love food delivery platforms? They bring us food when we are short on time and introduce us to new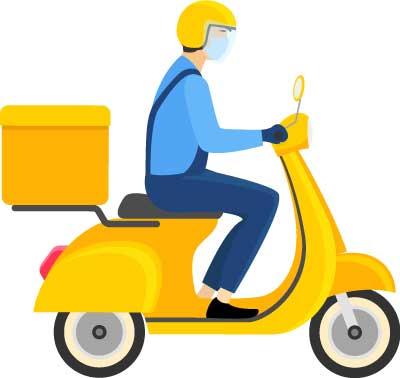 spots we did not know existed. They make us more productive, while allowing us to continue working as our lunch magically appears at our desks, and finally, they bring us joy after a long day at work, when our food is waiting for us at home. It is this convenience that consumers pay a premium for and the reality is we are moving towards a society that values convenience. The irony, however, is that restaurants are often stuck with footing the bill for our convenience.

It has been reported that several restaurants do not appear to be as enthusiastic as their customers about these food delivery platforms. The high and ever-increasing charges, service outages, hidden controls and restrictions appear to make it difficult for restaurants to survive while using these delivery platforms.
Implications of COVID-19 crisis on the Mom-and-Pop Restaurants More than 70% of restaurants in the food industry are quintessentially comprised of small mom-and-pop businesses. With COVID-19, there was almost no safe way for restaurants to allow indoor dining and these small restaurants also lacked the economic, social, human, and organizational capital to respond to the challenges posed by the pandemic. As such, they had little choice, but to turn to and rely on these third-party service providers for fulfilling the online orders and deliveries, which was the only way to ensure their survival.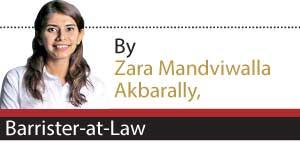 These small restaurant owners are significantly worse-off than the larger restaurant chains, which have the advantage of more capital, more leverage on lease terms, more leverage on the international food delivery partner's commission rates due to their higher volumes and also have greater prior expertise with deliveries. The commission rates for larger restaurant are often negotiable, since they typically demonstrate better performance and may even form exclusive partnerships with such platforms. Unfortunately, smaller restaurants lack the skills to negotiate a better contract to optimise their presence on these delivery platforms and are ultimately severely disadvantaged.
Increased Commission by Food Delivery Platforms
When the international food delivery platforms first entered the Sri Lankan market about 3 years ago, restaurants were attracted by the low commission of 10-15% only, which they considered manageable and sustainable. However, it seems that these platforms have taken advantage of the fact that during the pandemic, indoor dining was no longer possible; and the restaurants have noticed increased commissions from 20 to 30%. Enticed by access to a whole new audience and direct delivery to the customers, with no infrastructure or logistical nightmares to bear, most restaurants partnered with such food delivery platforms. Overtime these restaurants have reported to have also made losses, owing to the provision of fewer subsidiaries or the increased commission and some appear to avoid such platforms altogether as they are unable to make enough money to keep their businesses afloat.
Justifying Costs
Food delivery platforms are successful in connecting three different groups i.e., drivers, restaurants and the consumer and as such justify the commission charged to restaurants. No doubt they have been successful in providing job opportunities for many people across a range of types of employment including delivery personnel or programmers behind the apps/online platforms. Understandably, they must also invest in consumer-facing innovations if they want to build sustainable brands and reach profitability. However, the question remains: at whose cost?
Indeed, these platforms do provide the consumer with efficient services such as the one-tap order button for most frequently ordered meals, imagery and reviews, customization, personalization where consumers opt for their dietary preferences, a rewards and loyalty system, marketing and push promotions for customers.
Reality or myth of the so called 'dark kitchens'
It has been alleged that such food delivery platforms have opened online restaurants via cloud kitchens, using the market data of consumers collected through their apps, to secure a competitive advantage. This trend began years before the pandemic with Travis Kalanick, the former Uber cofounder. Cloud kitchens are known to use a combination of advanced food preparation, underused real estate, and algorithm- driven optimization to lower overheads and increase output making them a more scalable business alternative.
It is reported that these platforms control and guard the consumer data, which they use to run a network of "dark kitchens'' or ghost kitchens, that are their own delivery-only restaurant brands. It has been further alleged that other restaurant menus have been replicated by these dark kitchens.
This has led to homogenised products and a shift in supplier-pricing power which has caused increased dissatisfaction by the mom-and-pop restaurants, that struggle to retain their individuality and identities.
These third-party international food delivery platforms understand consumers' purchase intentions, which allows them to analyse the market and adjust their products or services in ways that lead to increased profits for them.
Other countries' attempts to create win-win partnerships
In comparison, Noon Food, a food delivery platform in Dubai, appears to grant low fees, high order volume and a reliable delivery experience. Their fee structure includes charging around 15% commission which includes their delivery fee and payment handling.
Dubai's Careem on March 2021 announced a new zero percent commission structure and instead restaurants pay a monthly fee. The founder of Noon claimed that restaurants are being "held to ransom" by rival aggregators during the COVID-19 pandemic.

It appears that this attitude, even in Sri Lanka has resulted in larger restaurants chains developing their own local delivery platforms. The smaller restaurants, however, do not have the ability to do this.
In May 2020 New York City had placed limits on how much food delivery apps could charge restaurants to use their platforms capping it at 20%.

While some may argue that local officials should not overstep in matters pertaining to the F&B business, restaurants whose profit margins typically hover at about 10% were delighted by this measure, which prevented delivery companies from exerting oligopolistic behaviour. It is important that price controls or commission caps should not, however, lead to higher consumer fees in the form of mark-ups on items ordered on these platforms, as this would in turn have a negative outcome on restaurants in the form of fewer orders. Furthermore, commission caps should not lead to a drop in quality of the food or service offered to the consumer.
Way forward
The key questions which arise are whether the policy makers should regulate the commission charged by such international third-party food delivery platforms. Perhaps this regulation should ensure customers see how much delivery companies charge restaurants which will lead to greater transparency to the consumers about the commissions and fees that restaurants bear. This may lead to consumers placing orders directly with restaurants, instead of through these delivery platforms if they felt that such platforms were trying to gouge the restaurants.
The delivery platforms should work together with the restaurants to create a friendly environment where one-sided contracts are avoided and encouraging and less-controlling terms are included in the contracts between the delivery partners and restaurants. Even the taxes charged by different delivery partners in Sri Lanka show some variance. Existing contracts between the food delivery platforms and restaurants often include non-disclosure sections that prohibit restaurants from publicly disclosing the apps' commission rates, making an already opaque process even less transparent. Discussions on reducing the activation fee charged for new restaurants coming onto these platforms to support them especially during the current climate, may also be a good place to start.
Conclusion
Sri Lanka has seen the emergence of local delivery platforms enter the market post the pandemic, which has led to increased competition. It is up to these local partners to set the standard for the international third-party delivery platforms in relation to the commission charged, which may lead to positive outcomes for the mom-and-pop food industry in Sri Lanka. Resilience in times of chaos is second nature for these mom-and-pop restaurants and there is hope that the landscape for the industry will look much different in 2021.

It is apparent that these international food delivery platforms have seen explosive growth during the pandemic and will continue to remain profit generators for the foreseeable future. While the mom-and-pop industries push towards sustainable operations, the delivery platforms should also embrace transparency and innovation on their services, not on price markups and service fees to emerge as winners in the economy. In order to ensure the online food delivery sector develops in a sustainable manner which serves the interests of all stakeholders involved, we must continue to reflect on what is happening, and question if things could be done better.