---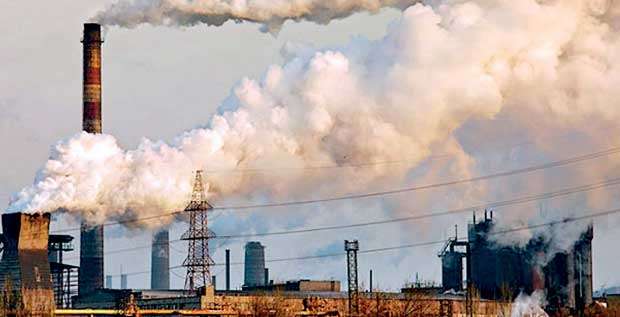 The writer had strongly recommended in an article published in June 2018 in several newspapers that no more coal-powered power stations should be built in Sri Lanka and that LNG should become the fuel of choice. Not only would environmental damage be far less but there would be an added incentive to develop and utilize the gas reserves in the seas immediately surrounding the Island, thereby limiting our dependence on foreign sources of energy to a relatively short period of time.

Subsequently, when the initial snippets of information came through about a proposal to set up a floating LNG terminal in the sea northwest of Colombo, the writer was quite elated. However, it became a little worrying to learn later on that the imported gas would only be used to fuel the powerhouses at Kerawalapitiya and Kelanitissa and would not cater to other domestic demands. Much worse, there was no provision in this scheme to develop our own natural gas supplies. What was also envisaged was to commit this country to buying one million tonnes of Iranian gas solely through this (South Korean) tenderer/contractor for a period of 20 years and that we would have to pay for this quantity year after year whether we used that amount or not! In other words, we would have to pay for an unwanted supply of "contractual" gas even after developing our own gas fields!

The cost of the project, after excluding the gas pipelines to the powerhouses and other unavoidable items of expenditure, was mentioned in one newspaper as being close to US$20 billion. One's mind boggles at the thought of the probable commission that would have been demanded for getting it through the Sri Lankan executive branch and then the legislature.
Cost of the project, excluding expenditure, was mentioned in one newspaper as being close to US$20 bn!

There are credible whispers to the effect that President Maithripala Sirisena was especially keen to go ahead with this contract but that PM Ranil Wickremesinghe was against it for unspecified reasons. The vehemence of the animosity that was aroused in Maithri against Ranil was apparently over this issue. The former's determination to award this contract without undue delay is believed to have led to the unconstitutional appointment of Mahinda Rajapaksa (MR) as PM and the "sacking" of Ranil a few hours later - during which period, incidentally, Sri Lanka was "blessed" to have two PMs, whereas every other country manages with one.
It can hardly be considered to be a coincidence that, within a week or so of MR's unconstitutional appointment as PM, the unsolicited deal was approved by Cabinet of the new government subject to counter-proposals being invited. The time given for counter-proposals to be submitted for a highly-complex project of this magnitude was only five weeks which was obviously done in order to prevent anyone else making a viable offer. One may as well have told the whole world that this was all eye-wash to give the people of this country an utterly false impression that everyone was being given a fair chance to compete on a level playing field, which was plainly far from true. With the restoration of Ranil as PM, this gigantic rip-off was mercifully nipped in the bud.

As Sri Lankan politicians remain a singularly shameless breed, our citizens should maintain unremitting vigilance and demand that the public be kept informed, from the very inception, of all proposals for the implementation of any large projects, with a clear and transparent statement of the government's reasons for wanting to go ahead with such projects. The concerned authorities should also inform the public as to how long they would require to prepare the tender documentation, their estimates of project costs, and how much time would be given to all tenderers to submit their bids. This would permit experienced and well- informed members of the public to make constructive suggestions for optimizing the benefits to be gained by going ahead. Not least important of all, the evaluation of bids must not only be done by those who prepare the original documents but also by independent experts of unquestioned integrity.
This particular LNG project appears to have been abandoned or delayed for the moment but may be sneaked in again along some other route

The way in which this country had to pay through its nose for the infamous petroleum hedging deal (and the unending "deals" for the supply of wheat, sugar, coal etc) should remain a warning to us that Sri Lankans in positions of authority quickly develop such an overwhelming treasonous greed that foreigners can hardly be blamed for exploiting this weakness. This particular LNG project appears to have been abandoned or delayed for the moment but may be sneaked in again along some other route. It behoves Sri Lankans to be ever wary of our "patriotic" leaders who show an extraordinary interest and enthusiasm for large projects costing hundreds of millions of dollars or more, where the commensurately massive commissions would be paid in dollars into secret accounts in a number of countries that gladly provide the requisite facilities.

Author is a retired Engineering Consultant and can be contacted on [email protected]