---
The April 21 Easter Sunday Islamic State suicide bombing catastrophe turning into a blessing through the consolidation of an all-religions solidarity alliance, there was special significance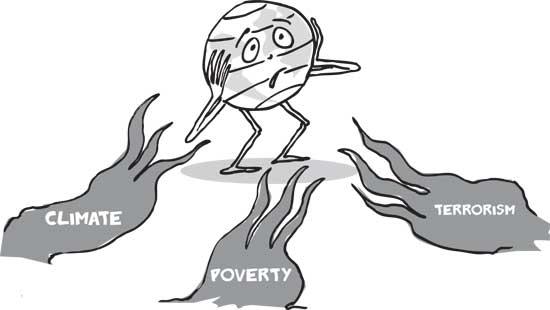 for Sri Lanka in Thursday's United Nations international day commemorating the victims of acts of violence based on religion or belief. About 260 people were killed and more than 500 injured when IS-affiliated suicide bombers attacked three churches during Easter Sunday services, three five-star hotels and two other locations.

The churches have been renovated and financial compensation given to most of the victims or their families, but the psychological damage including post-trauma stress disorder is continuing. Some of the children are known to suffer inner turmoil even when they see these churches and parents say they have had to change school vans to go on a different route.

In positive terms religious leaders are having a regular dialogue on how to prevent religious or racial extremism or violence though some political parties appeared to be exploiting this crisis to win votes at the upcoming presidential election.
Last Thursday, coinciding with this event, the Health Ministry's Disaster Management unit invited religious leaders for a conference on how they could work together in disaster management, with climate change bringing about droughts and floods regularly.
Tragically, the event also comes at a time when Brazil's Amazon rain forest -- the biggest in the world -- is being devastated by hundreds of forest fires. Climate experts say this could increase the temperature by three degrees Celsius while sea levels could rise by as much as seven metres. The Brazilian government claims the forest fires are occurring naturally. But many climate change groups say the government of Brazil's hard-line right-wing President Jair Bolsonaro -- described as the Donald Trump of Latin America -- has deliberately set off the fires to promote more agri business and other enterprises. This week the Washington Post reported that during the past two years and eight months in office, Mr. Trump had told more than 12,000 lies or falsehoods. The newspaper has supported its figures by giving details of what Mr. Trump said and what the factual situation was. So it is quite possible that Latin America's Trump is also indulging in this dangerous game of being an erratic and dangerously unpredictable liar -- but the greater danger is that hundreds if not thousands of millions of people could be affected if the Amazon rain forest was extensively destroyed.

In a statement relating to this international day, the UN says freedom of religion or belief, freedom of opinion and expression, the right to peaceful assembly and the right to freedom of association are interdependent, interrelated and mutually reinforcing. They are enshrined in Articles 18, 19 and 20 of the Universal Declaration of Human Rights. Upholding these rights plays an important role in the fight against all forms of intolerance and of discrimination based on religion or belief.

According to the UN, the open, constructive and respectful debate of ideas and inter-religious, interfaith and intercultural dialogue, at the local, national, regional and international levels, can play a positive role in combating religious hatred, incitement and violence. Furthermore, the exercise of the right to freedom of opinion and expression and full respect for the freedom to seek, receive and impart information can play a positive role in strengthening democracy and combating religious intolerance. There are increasing acts of intolerance and violence based on religion or belief. These are against individuals, people belonging to religious communities and religious minorities around the world. The number and intensity of such incidents, which are often of a criminal nature often have international characteristics. That is why the General Assembly adopted the resolution strongly condemning continuing violence and acts of terrorism targeting individuals, people belonging to religious minorities, on the basis of or in the name of religion or belief.

With the Easter Sunday massacres taking place largely on those lines we hope Sri Lanka's top religious leaders will have a dialogue more often, at least once a month, to work together on violence prevention and even on key issues such as poverty alleviation and climate change. As India's greatest statesman Mahatma Gandhi has said an eye for an eye will make the whole world blind.