---
President Maithripala Sirisena is the keenest person to abolish the Executive Presidency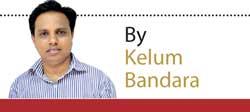 Once it appeared to be an arduous task for President Maithripala Sirisena to clinch the presidential candidacy. Sirisena apparently took an interest in getting the present executive presidential system scrapped –that is to enable him to serve as a ceremonial president at least for another term.

That sounds an interesting exit point for the President who finds it difficult to garner the substantial support of the relevant political parties to get him nominated as the next presidential candidate.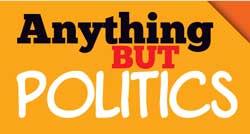 There were no structured negotiations undertaken formally between the President and other parties on the abolition of executive presidency, though. Let alone, a section of the Joint Opposition shows some interest in this regard which gladly threw the doors open for such talks, but it met with resistance from others.

It is understandable if Opposition Leader Mahinda Rajapaksa agrees to do away with the presidential system at this hour. That he cannot contest this year's presidential elections due to the term limit imposed under the 19th Amendment to the Constitution can force him to consider a Governing system headed by a Prime Minister instead of a President with executive powers.

Prime Minister Ranil Wickremesinghe may also prefer to abrogate the Executive Presidential System once and for all. In fact, it has been his ideological stance to scrap it. He is always advocating parliamentary system of governance headed by a Prime Minister. Moreover, there is perception within his party that Wickremesinghe is not a sure bet to win a Presidential Election.

With all these factors combined, one can imagine that both Rajapaksa and Wickremesinghe would opt out of the Executive Presidency. If it is done, it would serve the interests of the President, the Prime Minister and the Opposition Leader.

On the contrary to their likings, all the leaders would have to grapple with resistance from within their own parties if they had taken any serious move in this direction.
As far as the Joint Opposition is concerned, the National Freedom Party (NFF) led by MP Wimal Weerawansa and the Pivithuru Hela Urumaya (PHU) led by MP Udaya Gammanpila are opposed to the abolition of the Executive Presidency.

They say the constitutional changes should not be brought about in an ad hoc and piecemeal manner. They said the Executive Presidential System had been linked up with the Provincial Council System and the Electoral System.

According to them, it would be detrimental to the national interests of the country if the Executive Presidential System was abolished without simultaneous changes to the 13th Amendment that provided for the establishment of the provincial councils.

Within the United National Party (UNP), there is a school of thought among some MPs that their party can win a presidential election, particularly with the support of the minority communities en bloc, and therefore it is ill advised to scrap the system this critical time.

Accordingly, it is an arduous task to amend the Constitution and scrap the Presidential System with merely seven months to go for the Presidential Elections.

If it is to abolish the Executive Presidential System, it can be done only with two-thirds majority in Parliament in addition to the approval of people by referendum. Ahead of the presidential elections, there is no substantial time left for such a highly debatable constitutional exercise.

So, the abolition of the Executive Presidency is merely a matter making headlines in the media only. It will be unrealistic to abolish it otherwise under the current political climate. It is learnt that President Sirisena is the keenest person to get it done, though.

SLPP- SLFP alliance happening at snail's pace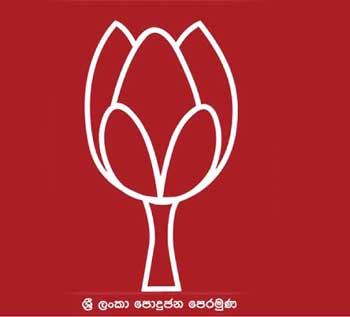 After President Sirisena's Sri Lanka Freedom Party (SLFP) broke ranks with the UNP on October 26, many people anticipated that his party would form a political alliance with the Sri Lanka Podujana Peramuna (SLPP).

Some thought that it would happen metaphorically at lightning speed. Actually, it is happening at a snail's pace at the moment.

The two sides have formed separate committees to proceed with talks in this respect. The SLPP is represented by its heavyweights Basil Rajapaksa, Prof. G.L. Peiris and MP Dalles Alahapperuma. The SLFP committee comprises MP Tilanga Sumathipala, General Secretary Dayasiri Jayasekara and former General Secretary Prof. Rohana Lakshman Piyadasa.

They have exchanged their first document. It means each side has come out with its proposal separately and exchanged them. But, nothing has moved on since then. There is imbroglio in the whole process because the SLPP, as a party, is not ready for any compromise on its lotus bud symbol. Also, it is not ready to accept President Sirisena as its next presidential candidate, come what may.

Gota clears the air for PS members in Gampaha

Former Defence Secretary Gotabaya Rajapaksa, widely believed to be the next presidential candidate of the SLPP-led alliance, conducted another Eliya programme in the Gampaha District last Saturday. It was part of his engagement with the stakeholders concerns in his preparation for the next election.

After the meeting, the SLPP Local Government members met with Gotabaya Rajapaksa and had an interactive session.

Deputy Chairman of Divulapitiya Pradeshiya Sabha directed the first question at him and asked, "Are you contesting the presidential elections for sure?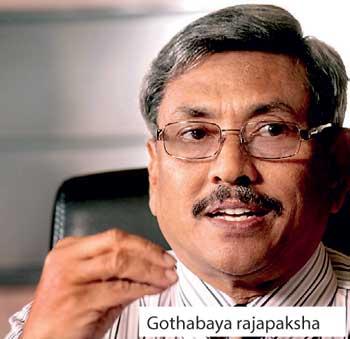 Gotabaya Rajapaksa replied, "I am always ready. Only Opposition Leader Mahinda Rajapaksa has to decide on it now."

The next question was fired by Katana Pradeshiya Sabha Chairman Nanda Wijeratne de Silva. He questioned about Rajapaksa's US citizenship. He worded his questions in this manner: "Your US citizenship is a barrier for you to become the candidate. How are you going to address it?

In his answer, Rajapaksa said he had completed documentation work for the renunciation of his citizenship.

"It takes some time for them to endorse renunciation. I am currently undergoing that period," he said.

Afterwards, Katana Pradeshiya Sabha member Chaminda Ratnayake asked about President Sirisena trying to secure candidacy. Rajapaksa said it would not be an issue at all.
"It is not an issue. Only the person, backed by Mr. Mahinda Rajapaksa, can win,"

he said.