---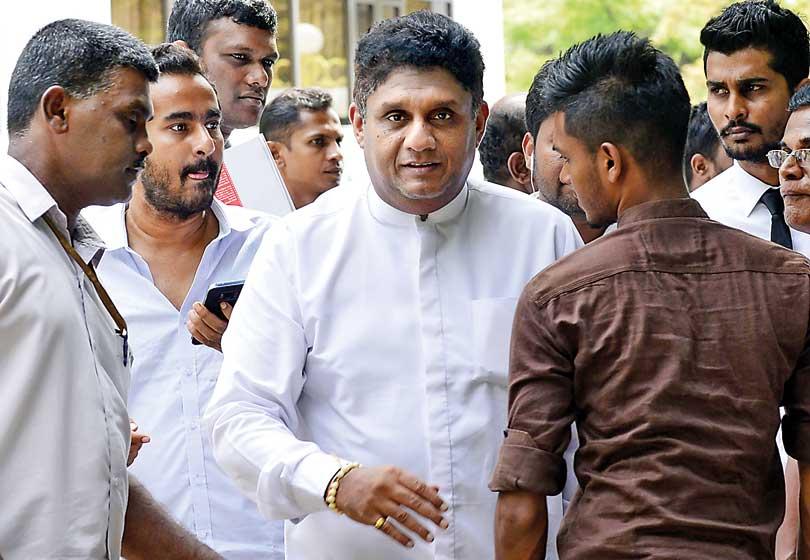 Sajith like his father has earned the respect of the minorities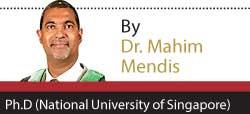 The Vishwamithra Column of July 17, 2019, is a reflection of backward and reactionary feudal values. When addressing the timely issue of the next Presidential Candidate from the United National Party, the Columnist portrays 'his conviction' that the is patronised by those who are struggling to restore feudalism in this country, as the entire article is inspired by shameless thinking that was buried long ago for the common good. As far as enlightened readers are concerned, meritocracy is the only principle that is worth defending by sensible people who live in a republic inspired by democracy and four great religions of the world.
With all the political storms we have experienced, one thing that should be clear to this columnist is that modern Sri Lanka will not have any room for political decision making based on class, caste and ethnicity and that our people unlike this columnist have come a long way from such backward reasoning.
---
We live in a republic inspired by democracy and four great religions of the world
Vishwamithra manifests contempt for the poor of the land
Sajith too is a strict disciplinarian dreaded by the corrupt and the inefficient. This is known to friends and foes alike
It's time for a change in line with democratic principles, starting with internal party democracy based on meritocracy
---
Why be resentful about grassroot support for Premadasa?
The article commences with the message that the democratically elected Deputy Leader of the UNP is striving to be the candidate through surrogates, whereas no outsider ever considered him suitable. Looks like Vishwamithra is living in an imaginary world and pretends not to see or hear what the top-level leaders of the UNP, including cabinet ministers or the large mass of people in nine provinces say about this.
Ironically, he is resentful that the "grass root man", is firmly with Sajith Premadasa, regarding Presidential Candidature. Vishwamithra manifests contempt for the poor of the land. He has no shame about what he says about them, being intoxicated by this backward ideology known as feudalism.
Enemies of Premadasa reveal fundamental truths
With self-contradiction, he says that Ranasinghe Premadasa's work ethic was exemplary and that he had faith in the poor, while many dreaded the way he administered affairs of the State. Also, in the words of the columnist, "his determination to finish the job in hand was contagious and the fear he injected into his subordinates was utterly dreadful" . This certainly cannot be a grievance for any of the social classes that constitute Sri Lankan society except for the corrupt, inept and the inefficient in public administration. Sajith too is a strict disciplinarian dreaded by the corrupt and the inefficient. This is known to friends and foes alike
Respect for honesty and meritocracy
Premadasa also had no respect for those who were unprincipled and were found guilty of "Lies and Deception" by the Supreme Court of Sri Lanka in their verdict on the Impeachment Case. This impeachment was the greatest conspiracy by those who resented Premadasa's efficiency and respect for professionals who were outstanding. After all he also had the highest respect for disciplined men like Mr. Karu Jayasuriya who was appointed as an Ambassador to Germany. He believed in meritocracy and was a perfectionist par excellence. Great men like Susil Sirivardana, a close relation of SWRD Bandaranaike was appointed Housing and later Janasaviya Commissioner, entirely on meritocracy. The same was true of Bradman Weerakone, Presidential Adviser to Premadasa, as Mr Weerakone was an exemplary officer who was secretary to eight Prime Ministers of Sri Lanka
The work ethic of Premadasa has timeless significance for this nation
Vishwamithra, who is talking about Premadasa who passed away from our midst 26 years ago says that Premadasa is no longer a factor, as a child who was born in 1989, is now 30 years old. If that is so, the question is why the same columnist has struggled to write an article about someone who is no longer remembered by the masses. The answer is that he knows that anyone older than that, especially those in Sajith Premadasa's generation, with Sajith being 52 this year, are not prepared to dismiss from their minds a leader who lives with them in heart, mind and spirit. In the footsteps of his father Sajith has proved that he believes in this ethic with utmost commitment, opening Model Villages around the country on a clear target to ensure shelter for the homeless of the Sri Lankan nation.
Sajith like his father is a Friend of the minorities
Vishwamithra in his imaginary world with Premadasa Phobia fails to understand that R Premadasa, as well as Sajith Premadasa have earned respect from minorities not with empty rhetoric, but through clear cut deeds to improve socio-economic living conditions of the people. They know that he has a clear vision based on equality and equity, irrespective of ethnicity and class differences. That meritocracy is a core value within the Social Democratic Ideology that Sajith just like his father passionately defends.
Minorities also know that Premadasas, (father and son) came from multi-ethnic and multi-religious electorates, Colombo Central and Hambantota and their names are greatly revered by them. Vishwamithra also knows that it was not under the leadership of Premadasa, that the Jaffna Public Library was reduced to ashes, with all its historically valuable documents.
Leadership for all Sri Lankans without partisan treatment
The minorities know very well that Sajith Premadasa has been administering the housing mandate for the people only with 1/6th of the Housing Portfolio with subjects like Urban housing, Up-Country housing, and Fisheries housing divided among five other ministries. Northern Housing was not his mandate though he has contributed immensely for their welfare.
In the South he is just one leader who has never made a single racist outburst against minorities. Today, through the cultural affairs Ministry, he is helping to revive and strengthen places of religious worship, as well as values of all people. He has publicly stated that he as a Buddhist and as a Sinhalese consider it an obligation to protect all religions equally.
Appeal to UNP Leader to prove his statesmanship by declaring the best candidate
The contest for leadership is natural. There are different lobbies favouring different candidates for different reasons. As far as the UNP support base is concerned, Sajith Premadasa and Karu Jayasuriya are thorough gentlemen who have earned respect from the people. If Mr. Ranil Wickramesinghe had earned such respect he wouldn't have outsourced the very candidature of the UNP on two previous occasions, seeking refuge in a UNF.
Winning candidate is the candidate who defeated Mahinda
The people of this country know very well that Sajith Premadasa has earned the respect of the people through the hard way. He opted to give leadership to the UNP in Hambantota and twice defeated Mahinda Rajapakse, in two General Elections before Mahinda became President. In both these elections, Sajith won three of the four electorates of the Hambantota District; a Herculean task indeed for someone who left his father's electorate Colombo Central !
The UNP is a democratic party that produced some of the most progressive leaders who had the common good of the people in mind. This tradition will continue even in the future under a UNP leadership. Others can be in a political alliance with the United National Front, if they respect the policies of the United National Party. Not otherwise, since the UNP needs a passionately committed leader who will work for the benefit of the large mass of people as in the case of all previous leaders like J.R Jayawardene and Ranasinghe Premadasa.
Premadasa has earned respect of political enemies
The present bad-mouthing and deliberate undermining of leaders became a possibility only because the present leadership lags in democratic leadership qualities. The time has now come for change in line with democratic principles, starting with internal party democracy based on meritocracy.
Sajith and Karu, as well as others like Naveen and Mayantha are friends and not enemies. Hence Columnists like Vishwamithra should not aid and abet a vulgar political culture based on feudal values as they are deplorable and objectionable. After all, leaders like Sajith are greatly appreciated even by the current President of Sri Lanka, considered an enemy by the UNP, top Buddhist Clergy and other spiritual leaders including Cardinal Malcolm Ranjith who have been critical of the current government. That itself is food for thought as any Presidential aspirant should be acceptable to diverse communities of people, outside one's own party.