---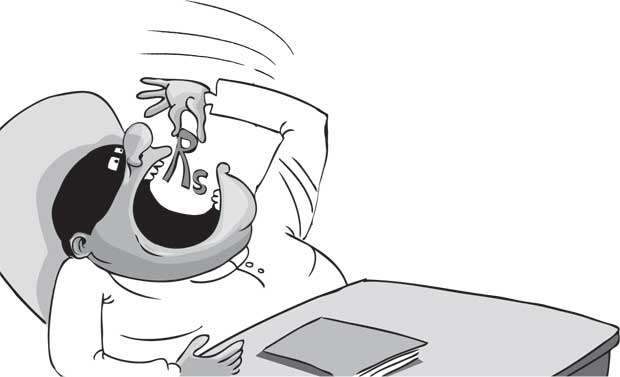 ri Lanka's former diplomat Udayanga Weeratunga is reported to be flying freely with two passports from country to country despite allegations of frauds and corruptions -- while the National Unity Government appears to be going slow in cracking down on those who have allegedly plundered billions of rupees from public money. This delay, whether for political or legal reasons is causing widespread concerns among the people who had rallied to bring about the people-power revolution with the election of President Maithripala Sirisena on January 8 last year.
Udayanga Weeratunga, a cousin of former President Mahinda Rajapaksa and former ambassador to Russia is wanted for questioning over alleged kickbacks and commissions connected to the purchase of MiG-27 fighter jets from Ukraine, the alleged sale of arms to pro-Russian rebels in Ukraine and other crimes.

Shockingly, according to disclosures in our sister paper the Sunday Times yesterday, Mr. Weeratunga last week flew to Thailand to meet the former President Mahinda Rajapaksa on a new passport issued by the present government. This raises a series of questions including whether it was lawful or legitimate for the former President to meet and also have a feast with the ex-diplomat who was expelled on corruption charges running into millions of rupees.
Mr. Weeratunga had been given his second passport despite his refusal so far to hand over the diplomatic passport. If this is highly irregular, what is worse is the delay of the state intelligence agencies to track him down on charges of major criminal offences. When a 'Red Notice' is issued, all entry and exit points and border controls are informed of it. But because the present Sri Lankan government has issued another passport to him, he is legally free to travel to any country he wishes.
Sri Lanka's people would like to ask the government what is happening and whether any VIPs trying to cover up the huge crimes of the former regime's political leaders, top officials and diplomats. This massive plunder of the people's money has led to a crisis where the country has virtually gone bankrupt and from May 2, millions of poor or low income people have been asked to pay more in value added taxes for items ranging from their cup of tea and packet of lunch to telephone calls and essential items.

According to the Sunday Times, it was not the Sri Lankan intelligent services but the Thai Immigration Officers who investigated and discovered that the wanted diplomat had travelled to Thailand and other countries on a valid passport issued to him by the present government. The Thai Immigration authorities have told the Sri Lanka Embassy in Bangkok that Mr. Weeratunga did not enter Thailand on a diplomatic passport which had been cancelled by the government but on a new passport issued by the same government.What a shame and a scandal.
The officials responsible must be found and prosecuted if the government wants to restore its credentials relating to good governance and accountability. Furthermore, the National Government at least now must fulfil its campaign pledge and take legal action against those who have plundered billions of the people's money.