---

Two weeks ago the Daily Mirror raised concern about the plight of a young royalist Sasanka Jagath Alwis who nearly drowned in the college pool while taking part in a scouting activity in 2013, and now in a vegetative state and in desperate need of a house as their current house would be demolished to facilitate the Marine Drive Extension Project.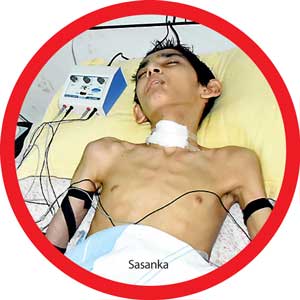 Under the patronage of Prime Minister Ranil Wickremesinghe and Housing and Construction Minister Sajith Premadasa, Sasanka and his family will be housed in the first floor of a flat in Temple Road near Ananda College in Colombo 10.

"My greatest expectation for a house is now fulfilled. We will be moving on June 9 to our new home in Temple Road. My only other wish is to see my son recover. He does show little movement, but is not conscious as yet. I am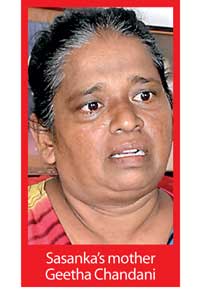 very thankful to the media for revealing our story which was concealed before. If not for them we would have been homeless," Sasanka's mother Geetha Chandani said. Their new house will comprise one bedroom, one living room and a bathroom.