---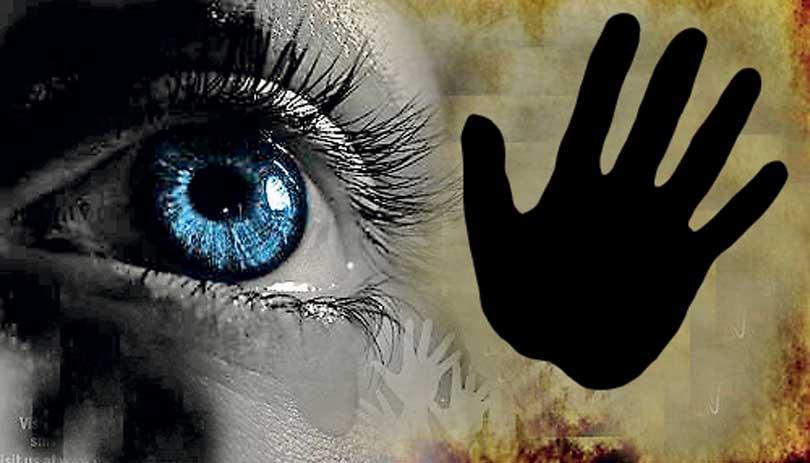 Swimming against the currents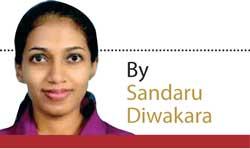 "I was overjoyed when I got selected to the university. It was a dream I had since my childhood. My parents were really happy and proud of me as well. The only problem I had about starting university was my fear of ragging. I had heard so many stories of university ragging and how brutal it could be."

This is an account shared by a second year university student, recalling her memories after getting selected to a state university in Sri Lanka. Her fear of ragging is something very tangible in the modern university context. While few faculties of several universities have openly declared as anti-rag, most of the undergraduates who enter Sri Lankan state universities experience ragging at different levels. Before diving into the deep waters to understand the nature of the problem, it is necessary to understand what is meant by ragging.

Ragging within University

Agarwal, Wedage and Gunatilake define ragging as a "phenomenon that can be traced back to as early as 7th or 8th century A.D. where in Greek culture, new entrants to the sport community were subjected to all kinds of humiliations and teasing to inculcate a team spirit in them". In terms of origins of ragging in Sri Lanka, evidence of ragging can be found from the early days of the establishment of universities. According to 1998 study by Silva, Sivayoganathan and Ratnayake ragging is "a process in which newcomers to the student population are subjected to forms of verbal and/or physical abuse as a precondition for being accepted into the student community." Why would anyone want to engage in such a process, causing abuse and distress to another person? So, the next quarry that needs to be understood is the reason for maintaining ragging almost as a tradition within the university culture. It is important to ask this question, since understanding the root of an issue is necessary to uproot it completely.

One of the main arguments used by the pro-rag groups to support the existence of ragging is the way it can be used as a social equalizing mechanism, where a common experience and a common identity can be created between those who rag and those who are being ragged. It is also recognized as a means of political indoctrination, counter structure against social injustice and a way of initiating first year students to the university. Some of the scholars have also identified this process of ragging as a mean of finding a romantic partner for senior students and a way for them to get entertainment.

Dark Side of Ragging

As per the accounts shared by undergraduates, their experiences of ragging can sometimes be funny as signing songs, asking out someone from the opposite gender and taking part in a pseudo-marriage ceremony. However, there is a dark side within the process of ragging, where the sadistic and violent tendencies of the perpetrators can cause long term physical and emotional harm to the victims. For instance, Rupa Ratnaseeli was paralyzed in 1975 after a ragging-related incident in the University of Peradeniya and she committed suicide in 2002. After experiencing severe ragging, S. Varapragash of the same university died of kidney failure in 1997. As exemplified by the Vice Chancellor of the University of Ruhuna in a recent interview, perpetrators of ragging subject their victims to severe sexual abuse as well, irrespective of their genders. Darsha Udayanga, an undergraduate of Ruhuna University also proved these claims by sharing the inhuman experiences of sexual abuse he experienced in the process of ragging. Similarly, there is so much evidence that proves the negative repercussions ragging can impose on the victims, causing death, physical harm, injury, disability, emotional distress and depression. So, all these pro-rag resolves lose their purpose, when they end up causing harm towards the victims.

Recognizing the criminal nature of these incidents, the University Grants Commission (UGC) has also identified ragging as an offence, as represented in the Circular No. 919. According to this circular, "a new Act has been introduced in 1998 under the title Prohibition of Ragging and Other Forms of Violence in Education Institutes Act, No 20 of 1998". As this Act has recognized, ragging means "any act which causes or likely to cause physical or psychological injury or mental pain to a student or a member of the staff of an educational institution". If found guilty, a perpetrator can face rigorous imprisonment not exceeding two years and be ordered to pay compensation. If the victims have suffered sexual abuse or grievous hurt, the court can sentence the perpetrators to a maximum of ten years as well.
76% of those who have experienced severe forms of ragging vehemently opposed this idea. According to the study, 92% of the students "have stated that ragging has become a huge barrier for their studies during the first few months of the university life"

Undergrad opinion on ragging

Interestingly, views of the undergraduates regarding ragging within universities seem to be mixed. While majority of the undergraduate population in Sri Lankan state universities oppose the idea of ragging, there are those who support it as well. This notion is exemplified through the 2008 study carried out by Wedage andGunatilake using 423 first year undergraduates of the Faculty of Management Studies and Commerce University of Sri Jayewardenepura. According to findings of this study, 47. 4% of the respondents thought that ragging should prevail, while 52.6% disagreed with this notion. However, as the study suggested, those who thought that ragging could prevail have undergone only mild forms of ragging, while 76% of those who have experienced severe forms of ragging vehemently opposed this idea. According to the study, 92% of the students "have stated that ragging has become a huge barrier for their studies during the first few months of the university life". These findings suggest that according to majority belief, ragging negatively influences physical and emotional well-being of the students along with their academic performance capacity.

Alternative option?

All these points seem to suggest that negative repercussions of ragging outweighs the positive aspects. Therefore, a systematic process is necessary to deal with ragging within universities. A third year undergraduate of University of Sri Jayewardenepura, who closely worked with a pro-rag group expressed an interesting idea, where he also expressed mixed ideologies regarding ragging.

"I do not think that physical and emotional abuse inflicted on first year is in the period of ragging is something we should continue within the university. If we could take the abusive elements out of ragging, it could be utilized as a great platform of developing leadership skills and companionship between the junior and senior batches. Ragging helps to establish a certain order within the university subculture. If it is taken out, I do not know what can be used for the proper maintenance of the university subculture.

His idea is about rebelling from within the process of ragging itself. While this idea has merit, one has to be conscious of the political indoctrination that could take place via such a process. University administration would have to play a significant role in this process, if it is to be materialized. They would have to engage in an outright condemnation of violent acts of ragging and redirecting them towards better and politically unbiased alternatives focused on developing leadership qualities and capacity development of students. Undergraduates would also have to play a major role in understanding the negative repercussions of ragging and to discourage such practices within the university. A university is primarily an institution that disseminates knowledge while producing scholars and leaders that can direct the future of the country. The challenge against outdated and abusive practices should start there, while looking into the future with new and effective alternatives.