---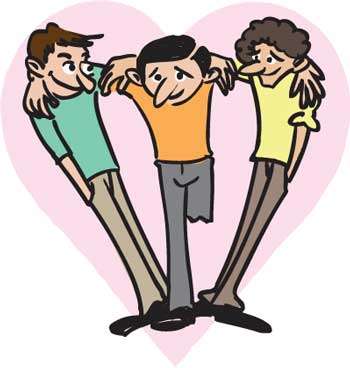 The United Nations yesterday marked the International Day of Persons with disabilities (IDPD) with this year's theme being Empowering disabled or differently-abled persons and ensuring inclusiveness and equality. According to the UN, this theme focuses on empowering people with disabilities for the inclusive, equitable and sustainable development envisaged in the 2030 Agenda for Sustainable Development.

The 2030 Agenda, pledging to "leave no one behind," is an ambitious plan of action of the international community towards a peaceful and prosperous world, where dignity of an individual people and equality among all are applied as the fundamental principle, cutting across the three pillars of the UN's work: development, human rights, peace and security. The UN says, it is critical to ensure, in this regard, the full and equal participation of disabled people in all spheres of society and create enabling environments by, for and with people with disabilities.

More than half of the world's population now live in urban areas. By 2050, that figure will rise to 6.5 billion people. Sustainable development cannot be achieved without significantly transforming the way we build and manage our urban spaces. The 2030 Agenda places great importance on issues related to sustainable urbanization, particularly in Goal 11: make cities and human settlements inclusive, safe, resilient and sustainable. The UN Conference on Housing and Sustainable Urban Development (Habitat III), held at Quito in Ecuador in 2016, recognized the importance of adopting a smart-city approach that makes use of opportunities from digitalization, clean energy and technologies, as well as innovative transport technologies and enabling cities to improve their service delivery. Importantly, the New Urban Agenda acknowledged that future cities, towns and basic urban infrastructures and services need to be more environmentally accessible, user-friendly and inclusive of all people's needs, the UN says.

Yesterday the UN launched the first Flagship report Report on Disability and Development on the "Realization of the Sustainable Development Goals by, for and with persons with disabilities". The UN says it reviewed the progress achieved, explored ways to further empower people with disabilities and provide an overview of the international framework of the implementation of the 2030 Agenda for SDGs, in line with the Convention on the Rights of Persons with Disabilities (CRPD).
According to Ajith C. S. Perera, himself disabled and a crusader for the rights of disabled people is qualified academically and professionally and has gained national recognition. He has won international admiration in both Cricket and Chemistry. Personal adversity turned him into a voluntary Accessibility Rights activist. He is a Chartered Chemist by profession, a scholar, a former senior manager in industry, a qualified training instructor, also a former test-match-panel cricket umpire.
Today in a Daily Mirror article, the outspoken activist says for disabled people life is all about accessing with equal opportunity and safety to what they need and what they desire day-to-day. Hence, accessibility with SAFETY to all parts of Buildings and Services including transport) the public needs to access and use in daily life, are not only an inherent right but an essential prerequisite. In 2009, he went to the Supreme Court in a wheelchair and successfully pursued a fundamental rights application seeking equal rights and accessibility for disabled people.

He and 23 other diabled professionals have not only identified the root causes for continual failures and significant lapses but formulated a technically sound set of 10 remedial measures - with each proposed action focusing to arrest and solve a specific major problem.

With continual close observations over the last 7 years (2012 – 2018), on the enforcement of the Accessibility Laws and a Court Order dated April 27, 2011, a set of 23 professionals of us possessing the widest practical knowledge on this subject, have not only identified the root causes for continual failures and significant lapses but formulated a technically sound set of 10 remedial measures - with each proposed action focusing to arrest and solve a specific major problem.

On this International Day, it must be encouraging news for the 4 million Sri Lankans with limited mobility - the largest minority of people of Sri Lanka – that he and others have already asked the Supreme Court to re-activate invocation to seek redress the rights of disabled people.

The activist says he is positive that the Supreme Court, in the larger national interest, shall soon incorporate all these measures in full to the anticipated comprehensive judgment and thereby enable the disabled to start implementing their long felt dream of a Sri Lanka accessible for all.