---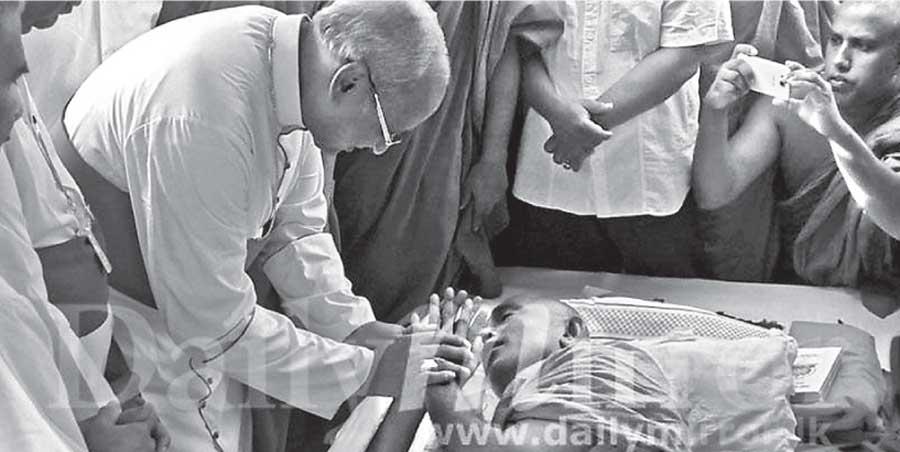 Indecision, Lack of sincerity, greed; and an issue blown out of proportion
As we look around our environs, it's useful to keep in mind that security has moved into a lot of areas of our lives. It's particularly important for the places that we go for refuge and shelter and to pray also afford the similar security procedures as other places we visit frequently. The vital components of state machinery are either obsolete, redundant or out of service.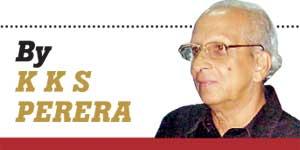 Mohamad Fuzi Harun, their IGP said, "Soon after the shooting in New Zealand, I instructed all senior police officers to inform their subordinates to be on high alert and to observe temples and churches," Malaysian Local Police announced on March 19, as per the country's intelligence, that they have increased vigilance at temples and churches throughout the country as they assessed risks of retaliatory violence to non-Muslim places of worship in a most multicultural nations in Southeast Asia.
State-less?
State is an idea/concept or a name used to signify a community of people living on a given territory and organised for the exercise of autonomy. State is abstract, cannot be seen, whereas Government is made by the citizens of the State. It is formed by the people's representatives. It has a specific and defined organisation and form. It is a team of people exercising the power of the State. The independence of the Public service, the importance, the dignity and integrity of the service are lost due to political interference. It should be given its appropriate place as an important 'State Service' in charge of the implementation of policies and to play a more active role in the socio-economic growth of the nation. Like in developed nations, the state service ought to be looked up to rather than looked down as a servant, but a distinguished service, taking the accountability and responsibility for all actions. It is a difficult task to be attained, with the men who have been, ridiculed, looked down upon, and at times pressed about, by the politician who wield power—the poorly paid, and not been trained and developed. These officers survive by singing hosannas, yielding to pressure and bending down, rather than challenge the authority and lose the job. Today a good majority thinks in this manner. The former Auditor General is a rare exception. Hence we are a 'State-less' nation. All governments since 1970s are responsible for creation of this pathetic state.
Cardinal on Rathana Thera
As reported recently, His Eminence Cardinal Malcolm Ranjith who visited Ven. Athureliye Ratana Thera during his fast unto death has reminded our two Buddhist leaders on this Poson month, the sacred words of Arhant Mihindu who made a similar decree to the then Monarch Devanampiyatissa at Ambasstalaya in Mihintale 2300 years ago.
He stated, "the problem would not have blown out of proportion today if President Maithripala Sirisena and Prime Minister Ranil Wickremesinghe had acted against those who discreetly aided and abetted the terrorist attacks. People have given a mandate to the two leaders and the Cabinet to govern the country for five years. They had not been given a lifetime right to be in office. They have not been given the country on freehold basis. The country belongs to people, not to its rulers. The rulers should be mindful of it. The time has come to take a decision on the President and the Prime Minister: if it were the President and the Prime Minister who could appoint Minister Rishad Bathiudeen, then it was they who had the authority to remove him."
"I would rather sacrifice my life for this holy island than to witness a part of it being given to the LTTE terrorists - Ven. Omalpe Sobitha"

Continuing, The Cardinal said that there were no proper investigations into the Eastern Sunday attacks so far.
"No one is investigating to find out about those indirectly involved in this attack. Because of that, there should be immediate investigations to find out who were behind this attack. So we call on the President and the Prime Minister to launch a proper inquiry into the attack immediately, I urged the President and the government find out the persons who were creating hatred among the communities and take necessary action against them. I believe Ven. Rathana too conducting this fast because the government had failed to do what the people want in this context," the Cardinal said.
Fear and Anxiety
The land-of-the-free has become a country of prisons! An unprecedented security drama at temples, churches, mosques, Kovils and schools have created a phobia among people. When fear becomes so severe that they cause anxiety and interfere with our normal life. No matter how devastating or out of management your phobia seems, though, it's imperative to know that any unfounded fear can be overcome. Ensure that the security checks does not exceed the limits. Ensure that adolescents and children are treated in a manner appropriate to their age, and that they are not subjected to checks. Reduce or eliminate armed guards at places of worship. Ensure that search operations are not biased against any racial, ethnic, or religious group, as for example, in the disproportionate enforcement of security. Today we are protecting the places where our children study, the places of work, and the theaters and reception halls we visit for entertainment. But why should we have armed guards at places that we attend for worship? Churches, temples and mosques have become a target for terrorists and hate crimes, denoting that a place that many people have considered a refuge is no longer resistant to violence.

Ven. Omalpe Sobhitha Thera,JHU parliamentarian commenced a fast unto death on June 6, 2005, at the Dalada Maligawa, in protest against Chandrika Bandaranaike's proposal for a Joint Mechanism with the LTTE for distribution of Tsunami aid. In an unprecedented move a fast to death was held at the Dalada Maligawa, the holiest Buddhist temple in the country. It was preceded by a Satya Kriya and an all night Pirith chanting by the JHU monks. Lying down inside the Temple of tooth, Ven. Omalpe Sobhitha said, there were several ethnic groups in the country, but, and, there was a risk of dividing the country by blood-thirsty terrorists who had murdered thousands of innocents in as well as men of the security forces.
The Joint Mechanism, popularly known as P-TOMS was in effect an attempt to bring the group back to democratic stream was not without the danger of LTTE dominating the administration of coastal regions of East. "We cannot allow this to happen. Sri Lanka is a country that was granted to the Buddha several times, and I would rather sacrifice my life for this holy island than to witness a part of it being given to the LTTE terrorists," thundered the ultra-nationalist monk. The Government's main coalition partner, the JVP declared that they would be leaving the government unless the President decided to drop her plan. Ven Athuraliye Rathana, who after 14 years, followed the footsteps of Sobhitha, but began his fast outside the Maligawa and continued for three and-a-half days under medical care, knowing well that the men around him would never allow him to die of starvation.
"The country belongs to people, not to its rulers. The rulers should be mindful of it - Cardinal Malcolm Ranjith"

Some 200 Buddhist monks surrounded the official residence of President Kumaratunga, crashed through a barrier at President's House, The representative monks threatened to set themselves on fire unless a presidential envoy made a pledge on behalf of Kumaratunga to ditch the plan which they allege gives acknowledgment to a terrorist group and later assembled opposite 'Lake House' in Colombo before they started a march to Kandy, but were forcibly dispersed by the police to prevent an unnecessary provocation and a backlash. Coincidentally, Ven. Galagodadatte Gnanasara, fresh from his release from jail, planned a walk from Kandy to Colombo on the fourth day of Ven. Rathana's fast, to which the Police functioning under the President, turned a blind eye.

One and a half years before the Maligawa fast, in Dec 2003, Ven. Omalpe Sobhitha and RajawatteWappa Thera began a fast unto death demanding from UNF government legislation banning what they called immoral and unethical conversions of Buddhists by US-based Christian Evangelical fundamentalists. Instead of Dalada Maligawa, they selected pavement opposite Buddha Sasana Ministry for the fast. However, this ended triumphantly, on December 30, when the government gave-in and agreed to enact legislation. Deputy leader of the governing UNF and Minister Karu Jayasuriya agreed to the demand of the fasting monks that a Committee be appointed to draft legislation within two months . The government assured appointment of a Supreme Council of Buddhist monks representing all three sects bringing the number to 15, and a government gazette would announce the Committee within 14 days. Such legislation if necessary would be passed with a two third majority.

People, generally ignored these death fasts in the past. Ven. Rathana skillfully understood the temperament of the masses since Easter Sunday carnage, and he grabbed the opportunity like the expert smith [archarya], which reminds late Ven. Maduluwawe Sobhitha Thera's wise old saying, 'THETIYA AND ROTIYA'. A member of Parliament who changed loyalties too often and lost his way became a 'national hero' among the nationalists and extremists in 24 hours!

The author can be contacted at - [email protected]