---
PART 02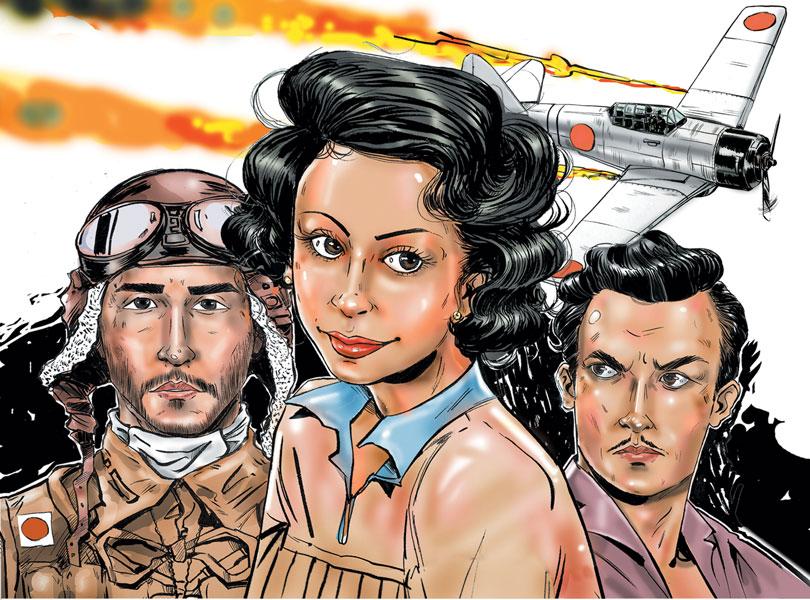 Easter Sunday, April 5, 1942. Adm. Nagumo's aircraft carriers attack Colombo harbour and other British bases in Sri Lanka. A crippled Japanese Zero fighter flown by naval ensign Yukio Nakasone lands in a low-country tea estate. Both aircraft and pilot are hidden by the estate owner Oswald Perera, a mercurial nationalist with political ambitions.

As the British authorities launch a hunt for the missing Japanese fighter and its pilot, Oswald Perera plays a cat and mouse game with them, including superintendant of police Jason Vandort. Discovery of either would put him and his family in great danger under wartime martial law.

Oswald's daughter Gita strikes up a friendship with the Japanese pilot. As time passes and hopes of a Japanese invasion fade, he toys with the idea of escaping to India, to try and join Japanese forces in Malaya. But capture during an escape attempt would again imperil his host and his family.

But the greatest danger is posed by Gita's fiancée Prabhath, who reluctantly agrees to keep Yukio's presence secret. But he deeply resents Gita's friendship with the Japanese, and this silent war is something that Oswald Perera had not foreseen. But he can only watch and hope for the best as the war drags on…
Story by |
Gamini Akmeemana
Illustrations by |
Namal Amarasinghe