---
By Kelum Bandara
The Tamil National Alliance (TNA) said yesterday it welcomed the resumption of train services to Jaffna, after a lapse of 24 years.
The government flagged off the train service to Jaffna on October 14. Four trai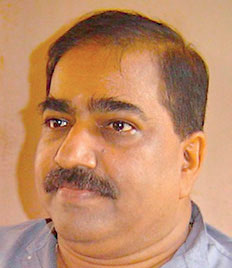 ns will operate between Colombo and Jaffna on all working days while there will be special trains on the weekends.
TNA MP Suresh Premachandran told the development of the transport sector was always welcomed as it would greatly benefit the people. He said the government was manipulating these development projects for electoral gains ahead of a snap presidential election.
However, the TNA boycotted the inauguration ceremony attended by President Mahinda Rajapaksa in Jaffna. The TNA's parliamentary group and its members in the Northern Provincial Council including Chief Minister C.V. Wigneswaran had taken a decision to boycott the ceremony at Kilinochchi.