---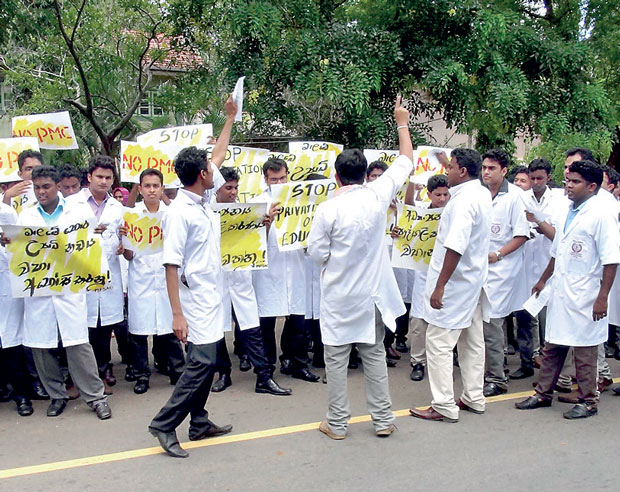 By Athula Bandara and Lalith Walisundara
Medical Faculty students at Rajarata University launched a protest yesterday (29) noon against what they called a conspiracy to legalise the Malabe Private Medical College.
The protest was conducted yesterday in front of the Rajarata Medical Faculty at Saliyapura in Anuradhapura.
The Rajarata Medical Faculty Student's Union Chairman T. G. Prasanna Sameera expressing his views to the media said, filing a petition at the Supreme Court and citing the Education Minister, Education Ministry Secretary and University Grants Commission as respondents is an attempt to legalise the Malabe Private Medical College. He further said these respondents and petitioners are persons of the same group who want to legalise the private medical college.
He also said they are launching protests Islandwide against this move.
Meanwhile, another protest campaign was also conducted by the Peradeniya University Medical Students yesterday (29) in Kandy, at Galaha Junction, Peradeniya over the decision to provide clinical training to students at the Private Medical Colleges at Government Hospitals.