---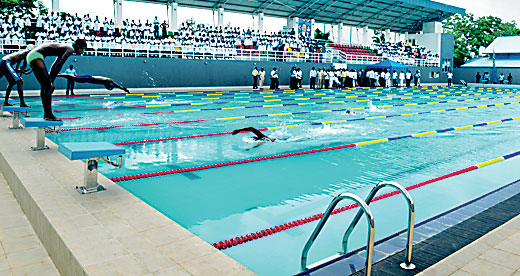 By Athula Bandara
A sports stadium complex in Anuradhapura in the North Central Province, which had been modernised with all amenities, was vested in the public by President Mahinda Rajapaksa yesterday (12).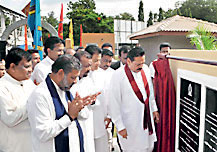 The cost of the newly refurbished stadium was said to be Rs. 360 million and features facilities for athletics, football, netball, cricket as well as a swimming pool.
President Mahinda Rajapaksa, North Central Province Governor Karunarathna Divulgane and several ministers participated in the opening.