---
By Kelum Bandara
The Auditor General has qualified the audit queries raised regarding alleged irregular investments of savings of the Employees Provident Fund (EPF) in the stock market in 2012, UNP MP Harsha de Silva said yesterday.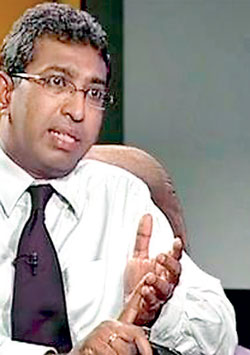 Dr. de Silva said he laid hands on a copy of the Auditor General's report issued for 2012, the latest one finalized. He said though the Public Accounts Committee (PAC) of Parliament was to resume inquiries about the irregularities in the EPF at the meeting scheduled for yesterday, yet it was postponed on the ground that Deputy Finance Minister and its chairman Dr. Sarath Amunugama was out of the country. "I am a member of PAC. I can chair it. Normally, I have chaired it when the chairman is absent. They did not do it.
I know that the Auditor General came under pressure not to qualify audit queries. Yet, he has done it," he said. He said the PAC suspended inquiries into EPF investments way back on February 6, 2013, and since then nothing had happened.