---
By Puspakumara Jayaratne
A strike launched by the Kahatagaha Graphite Mine workers in Dodangaslanda on several demands has been called off yesterday (23) due to the intervention of Industry and Commerce Deputy Minister Laksman Wasantha Perera.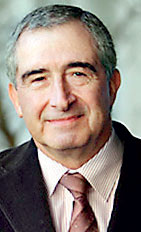 After having agreed to meet all the demands of the mine workers before the December 31, 2014, they agreed to call off their one and-a-half day strike. More than 50 workers joined the strike inside the mine which is 1300 ft. deep. Deputy Minister Laksman Wasantha Perera, Kurunegala District Parliamentarian Nilwala Wijesinghe and Kahatagaha Graphite Lanka Institute Chairman D. Kalansuriya have discussed with the workers around one hour inside the mine.
After the discussion, the Deputy Minister agreed to make their jobs permanent based on their experience, introduction of an insurance scheme and developing the graphite mine. The workers expressed the reasons for this strike as not fulfilling the demands by former Industrial Development Deputy Minister Jayaratne Herath in 2012.
Workers said if these demands were not met as agreed, they would launch a fast unto death after the stipulated period that ends in December.