---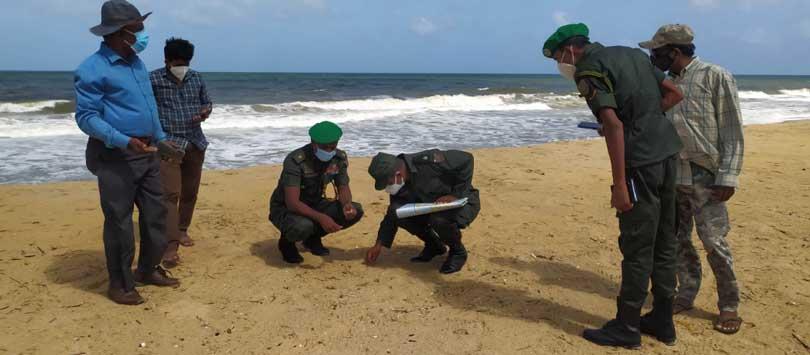 By Hiran Priyankara Jayasinghe
Central Environmental Authority has confirmed that the remnants of the X-press pearl which caught fire had not caused any serious environmental damage to the sea belt from Wennapuwa to Kalpitiya.

Puttalam District Asst. Director of the CEA D.M.K.Dissanayake said yesterday that they examined the sea belt covering Wennappuwa, Marawila, Chilaw Mundalama, Iranawila, Thoduwawa, Daluwa, Ilanthidiya, and Kalpitiya to assess any environmental pollution. He said the inspection was carried out with the assistance of the 16 Gajaba Regiment. The official said they looked into the possibility of debris from the ship being washed ashore.

"We noticed small pieces of raw material used in the manufacture of plastic and found that no serious damage had been caused to the sea belt in the Puttalam district. However, relevant authorities are now carrying out inspections to find any possible marine pollution" He further said.

A team of officers including Environmental Officer of the CEA Iromal Sameera and Mjr. Ishan Wickremaratne of the 16 Gajaba Regiment had carried out the inspection.
We noticed small pieces of raw material used in the manufacture of plastic and found that no serious damage had been caused to the sea belt in the Puttalam district