---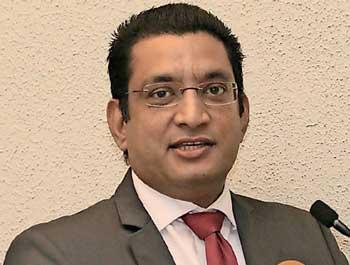 By Yoshitha Perera
Many things in life are limited in the current examination system and it should be understood that at times, the real talented or excellent candidates lose the opportunity in the written examination system, Minister of Justice PC Ali Sabry said

The Justice Minister made these observations, participating as the chief guest at the 24th graduation ceremony of Sri Lanka Institute of Information Technology (SLIIT).

He said that with the rapid spread of knowledge in the universe, modern technology, including all products and technological approaches have grown rapidly in the global arena, compared to the past two decades, with the advent of companies such as Microsoft, Tesla, Facebook, Google and Apple including many more countries and individuals around the world.

The Minister said that although progress was being made through various modern methods, as a country, it was still limited to the fields of Medicine, Law and Engineering.

"Education is not simply transmission of knowledge from one generation to another but many aspects of the subject of education are being summarised," he said.
The Minister further said the development in the citizenry was defined as formal education.