---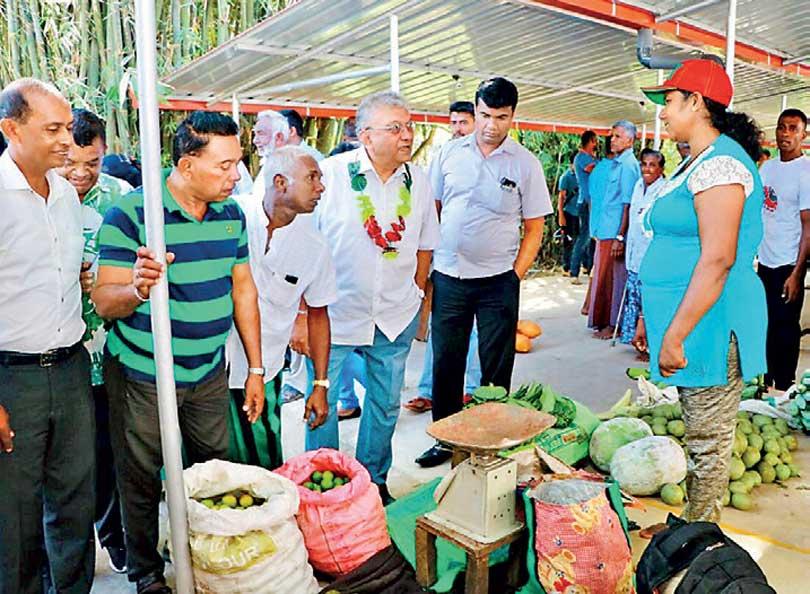 By J.A.L. Jayasinghe
Government has become a mud slinging factory while people are facing difficulties by way of the cost of essential food items - even vegetable prices are not within the reach of common man.

These remarks were made by the former minister Lakshman Kiriella at the event held to vest the Peradeniya Sathipola- (weekly fair) with the public on Saturday(11).
The Sathipola premises has been developed at a cost of Rs.5.5 million by the Gangawata Korale Pradeshiya Sabha.

He said he was pleased to open the Sathipola which had been neglected for years and said he realized only today the soaring prices of vegetables- it is the governments duty to take people friendly measures on the high prices of commodities.

" Government should fulfill the promises given prior to the elections. Instead, government has become a mud-slinging factory. It is a disgrace for the government. It gives publicity through the TVs for audio-clips containing vulgar words despite their claim to usher a land of Dhamma"

He said that he wonders how government members could participate in its inauguration ceremony held at the Ruwanweliseya premises which began with booing and it was an inauspicious sign, former minister said continuing his remarks.

He said he have been a parliamentarian for 31 years. Parliamentarian should be an ombudsman for the people. He should be a representative to speak about injustices they are faced with.

The UNP will be contesting the forthcoming general elections as a broad alliance and it will be steered by Sajith Premadasa.

Chairman of the PS Subash Yatawara with PS members and former central provincial council member Gamini Wijebandara also attended the event.
Government should fulfill the promises given prior to the elections. Instead, government has become a mud-slinging factory. It is a disgrace for the government