---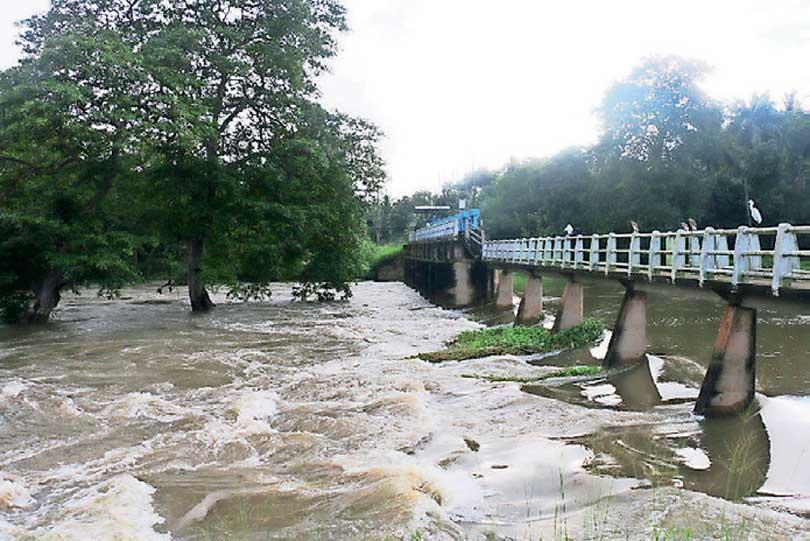 By Athula Bandara
Continuous rains experienced in the north central province have resulted in water levels of irrigation tanks such as Nachchaduwa, Kalawewa, Rajanganaya, Angamuwa, Thuruwila, Maha Willachchiya, Padaviya, Manankattiya, and Tissa Wewa reaching spill levels.

The recently constructed Yaan Oya had reached spill level and the five emergency sluice gates had been opened to release excess water.

Irrigation Engineers have stated that Nuwara Wewa is also reaching spill levels and water levels of Mahakanadarawa Wewa, Hurulu Wewa and Wahalkada are also gradually reaching spill levels. They assured that the situation was closely watched and sluices of these tanks would be opened if water levels rose further.