---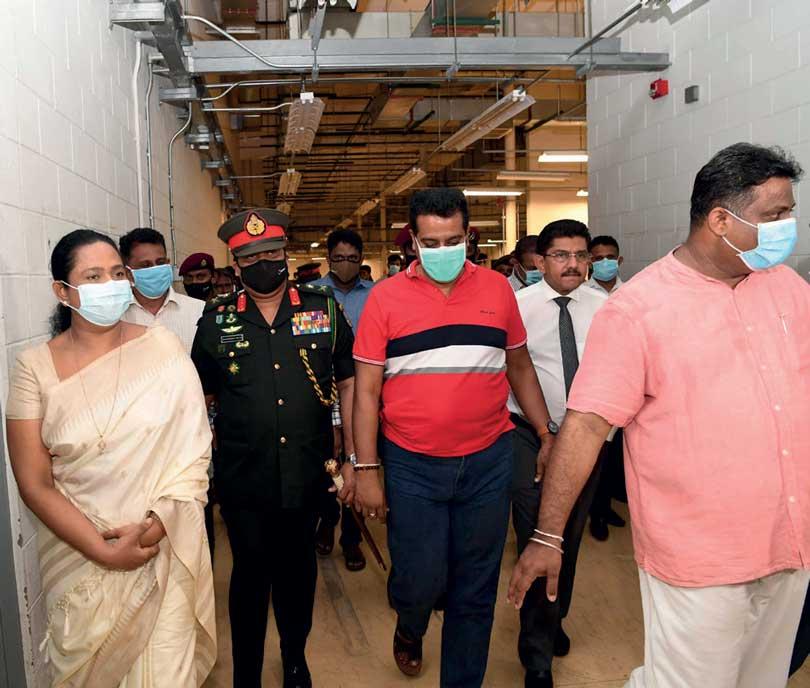 By Sandun A Jayasekera
The now defunct Voice of America (VOA) transmission centre at Iranawla in Chilaw will be soon converted to a State hospital to treat COVID-19 patients, Health Minister Pavithradevi Wanniarachchi said yesterday.

She paid a visit to the transmission centre accompanied by Army Commander Lt. Gen. Shavendra Silva and Health Services Director General Dr. Anil Jasinghe after the government decided to convert the building into a much-needed hospital.

"President Gotabaya Rajapaksa suggested that a hospital be set up at the VOA transmission centre premises and told Lt. General Silva to make the necessary arrangements for the change. I believe that with the resources available here we can build a 50-bed hospital. The Army will attend to the task of converting the centre into a hospital and I believe we can do so within a few weeks," the minister said.

The VOA radio transmission was heard by more than 200 million people worldwide in 47 languages. It was launched at Iranawila in early 1980 with the blessings of the then J.R. Jayewardene administration. The VOA transmission centre consisting of four buildings reverted to to the Sri Lankan government in 2017.

The minister said once completed this new hospital would be a blessing to fight the COVID-19 infection face any health-related emergency.