---
UNP Central Colombo 'Bala Mandala' Ex-Vice President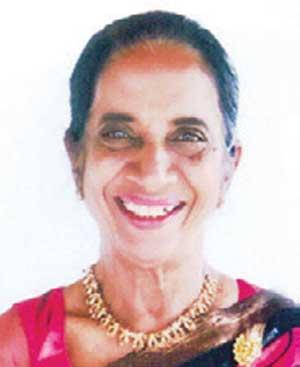 Former UNP Central Colombo Electoral Organisation (Bala Mandala) Vice President Uthpala Kadiragonna passed away following a brief illness at the age of 73 on Tuesday night.
Ms. Kadiragonna who was also the Secretary to late pioneering labour leader A E Gunasinghe was the sister of Ceylon Labour Party Leader Vijitha Kadiragonna. She was also an executive official at the Ceylon Labour Party. She leaves behind beloved spouse H S Perera (former Proof Reader at Dawasa Newspaper) and two sons Dassana Perera (LND Graphic) and Amila Perera (Accountant).
Her remains lie at Jayaratne Funeral Parlour in Borella and the funeral will be held at General Cemetery Colombo today (02) at 4.00pm.