---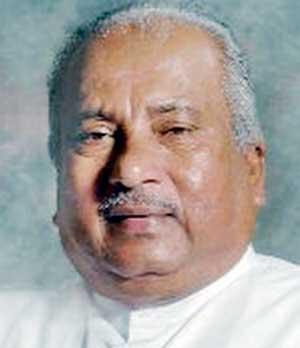 A large number of well planned development projects undertaken by the Urban Development Authority during the time when Mahinda Rajapaksa was the country's President were halted on political reasons by the former government and these development projects would be recommenced, said the State Minister of Urban Development Gamini Lokuge.
He made these comments yesterday during an inspection tour of the Jogging Path in the Hatton Kotagala wet zone constructed in 2014 during the period of the current President Gotabaya Rajapaksa's Chairmanship of the Urban Development Authority. The Jogging Path was constructed to cater to the needs of the local and foreign tourists who visit Nuwara Eliya and there had been plans to construct a fully fledged Trade Complex.
However the former government had failed to proceeded with the project. He assured that the project would begin immediately. The project had commenced in 2014 under President Gotabaya Rajapaksa who was then chairman of the Urban Development Authority on a request made by the Leader of the CWC and Minister of Community Empowerment and Estate Infrastructure Development Arumugam Thondaman. Lokuge also said that several development activities earmarked for the Nuwara Eliya town limits and Local councils which had been halted during the previous government would be recommenced immediately and action taken to vest them with the public. During the visit of the State Minister Gamini Lokuge to Kotagala he was accompanied by Minister Arumugam Thondaman.