---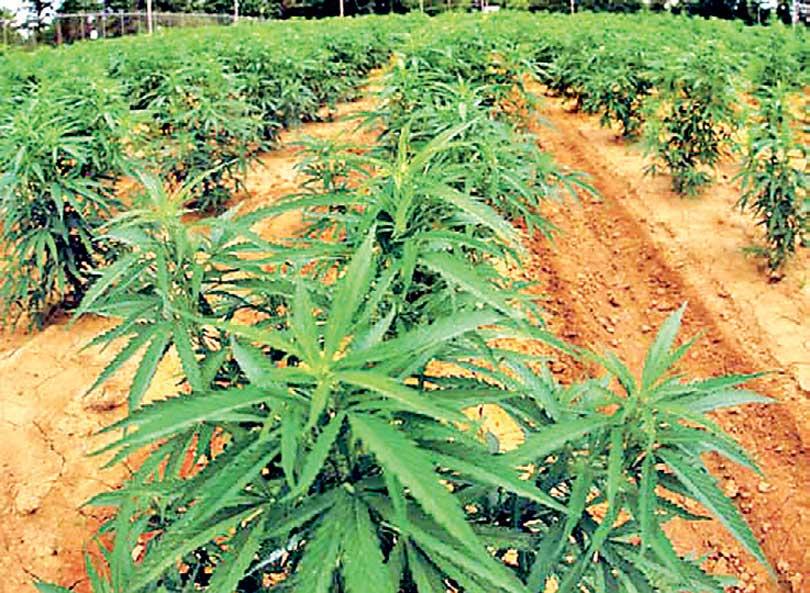 File Photo
By Darshana Sanjeewa Balasuriya
A 46-year old suspect was arrested with a haul of 323 kg of Kerala Ganja (cannabis) by the Sri Lanka Army while being transported in a lorry at Veravil in Jayapuram on Saturday.
The Army said Sri Lanka National Guard (SLNG) troops, together with the members of the Military Intelligence Corps (MIC) arrested the suspect following a tip-off.
The arrested lorry driver and the stock of cannabis were handed over to the Special Task Force personnel at Iranamadu and later were handed over to the Jayapuram Police station for further investigations and onward actions.

Acting Chief of Defence Staff and Army Commander Shavendra Silva said the Army had set up a special unit to fight against the drug mafia and his troops were fully committed to support Government's efforts to eradicate drug menace in Sri Lanka following the directive of President Rajapaksa.

"The security forces, which eradicated terrorism in the country 10-years ago, have been entrusted with a new task – to combat – drug trafficking. We have given instructions to all Security Forces Commanders, especially the SF HQ Wanni, to take speedy measures to nab drug smugglers," he said adding that drugs smuggling was a widespread issue in Mannar, Vavuniya and Jaffna.

The Army Chief said the large haul of kerala cannabis which was taken into custody by the soldiers and the STF would have been brought by sea and the Army would continue to engage in special operations to nab drug smugglers.

"President Rajapaksa and Defence Secretary Maj.Gen. Gunaratna have given clear instructions to security forces to fight against drug smugglers, especially to save the future generation from drug menace," he said adding that drug smugglers were now targeting schoolchildren to attract them to different forms of illegal drugs.

The Defence Ministry said that Sri Lanka Navy, had taken over 3.4 tons of Kerala cannabis in 2019, and had seized 1,127 kilos of kerala cannabis during the last two-months.

The Police and the STF seized 5,561 kilos of cannabis, including kerala cannabis and 45,765 people had been taken into custody in 2019 during 45,980 raids.

During the last two months, the Police and the STF carried out 8,227 raids and seized 1,092 kilos of cannabis. A total of 8,162 suspects involved in drug smuggling were taken into the custody, it is reported.
President Rajapaksa and Defence Secretary Maj.Gen. (Rtd.) Gunaratna have given clear instructions to security forces to fight against drug smugglers, especially to save the future generation from drug menace