---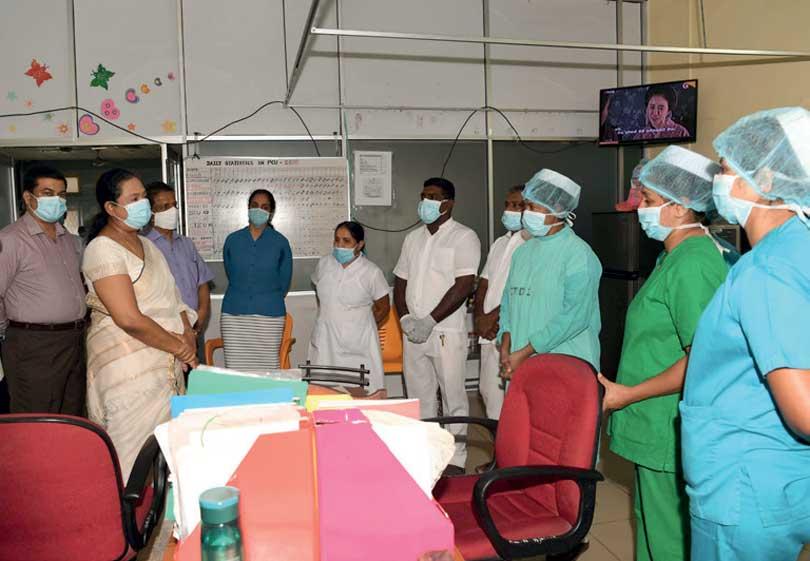 By Sandun A Jayasekera
In a bid to protect doctors, nurses and other health staff from the viral infection, the Health Minister Pavithradevi Wanniarachchi yesterday launched a project on trial basis to carry out clinical services through video technology at the Lady Ridgeway Hospital (LRH) Borella.

With the new project, Patients will be able to obtain medical advise from doctors of the OPD from home without visiting the OPD using video technology.

The doctor and the patient will be linked via a video and audio link and Minister Wanniarachchi launched the computer app O Doc for the purpose at the LRH yesterday.

"As we all are aware,when dealing with COVID 19 the most vulnerable persons are the doctors, nurses and other health staff. They are in constant touch with COVID 19 patients. This new project will help us to protect them from infection and right now we have launched this at the LRH as a pilot project only. On the success of the project, I expect to introduce the technology to all other state hospitals," Minister Wanniarachchi stressed.

Minister Wanniarachchi said the COVID 19 viral infection had opened new vistas for Sri Lanka's creative minds and encourage them to invent new machinery and added by doing so, Sri Lanka has the ability to transform the viral infection disaster into a blessing to the country.

Neurosurgeon of the LRH, Dr. Anurudha Padeniya did the first medical checkup on a child using the
new technology.