---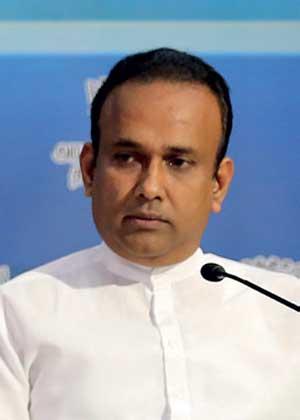 By Sandun A Jayasekera
Cabinet spokesman, Plantation Industries and Agricultural Exports Minister, Dr. Ramesh Pathirana said the next few days would extremely be crucial as thousands of Sri Lankans suspected of having infected with CORONA 19 viral infection would complete their incubation period of 14 days and therefore, all Sri Lankans must be on extra vigilant to keep the deadly disease at bay.

Addressing the weekly cabinet news briefing yesterday, Minister Dr. Pathirana made a fervent appeal to all Sri Lankans to help health authorities, the Sri Lanka Army, Sri Lanka Police, the PHIs and all those who were on duty round the clock to save Sri Lanka from this new threat.

Minister Dr. Pathirana said the Task Force established under former Minister Basil Rajapaksa would issue a 'Food Permit' for low income families to obtain essential food commodities without any hassle.

"The government would obtain the services of Postmen to distribute essential food commodities to poorest of poor families who don't have any help other than the government. Postmen are well aware and familiar with needy families of any particular area. The vehicles of the Postal Department would also be used for this programme," Minister Pathirana stressed.

"The government has been able to control the viral infection successfully. What the public have to do is to follow the health guidelines and instructions and advice given by the Police and the Army. Remain at home. Don't gather in big numbers. Prevent merry making trips and get-togethers as these activities will help to spread the disease," he said.

Minister Dr. Pathirana said even the World Health Organization (WHO) and several other countries had paid tribute to SrI Lanka for her success in controlling the viral infection and as such we all must determined to protect that accolade earned by the country.

"The government is aware of the difficulties faced by the people. The government would do its best to minimize those difficulties. The public must also do their bit and assist the government to come out of this major threat," he added.