---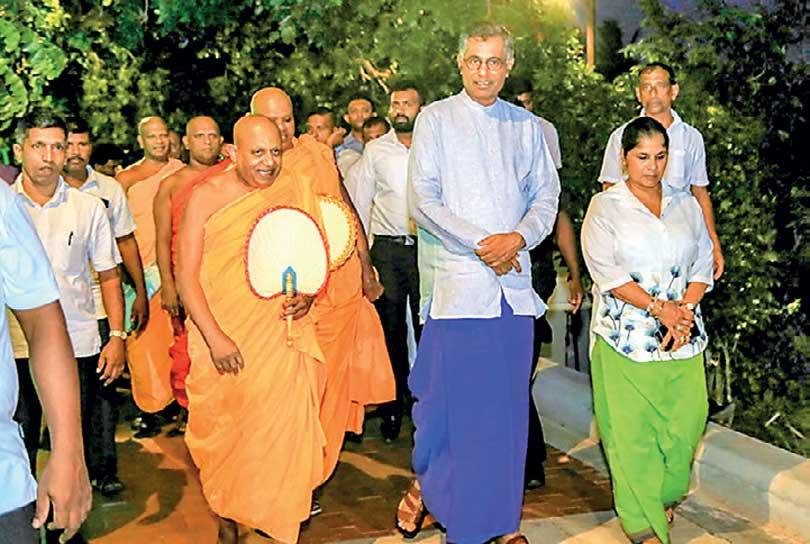 Megapolis and Western Development Minister Patali Champika Ranawaka said six city gates would be established for entry into the sacred area of Anuradhapura.
He said this at a function to mark the opening of the eastern access road to Jaya Sri Maha Bodhi in Anuradhapura after completion of the project last week. Atamastanadhipathi Ven. Pallegama Siriniwasa Thera and Minister of Women and Child affairs Minister Chandrani Bandara also attended it.

Minister Ranawaka said, in addition to six city gates, six walkways would also be constructed in the sacred area. According to the plan, all the unauthorized constructions will be relocated to the Lolugaswewa area. "Anuradhapura is a city that bespeaks of our ancient glory. We will infuse modern technology to develop it," he said. He stressed the importance of developing the sacred area as a separate city independent of the Anuradhapura commercial area.

Besides, he said he would develop the six canals that discharge rainwater in Anuradhapura. Also, he said a transport hub would be set up connecting rail and bus services in the city.