---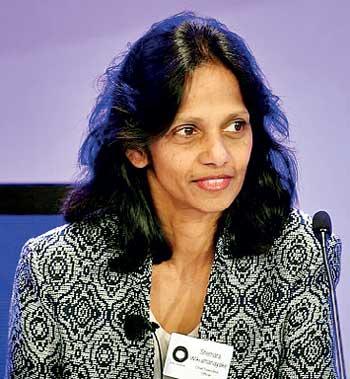 Shemara Wikramanayake, who is of Sri Lankan descent, has become the highest paid CEO in Australia, Daily Mail reported.

It said Macquarie Group Chief Executive Shemara Wikramanayake became the first female to take the spot as Australia's highest paid CEO on Tuesday, taking home $18million during the 2018/19 financial year.

Shemara's older sister Roshana is a top lawyer at the New South Wales (NSW) Bar Association while her younger brother is employed as a surgeon in rural NSW.

Her father Ranji previously told the Australian Financial Review, the family had enjoyed a life of privilege growing up in Sri Lanka but that they fell on tough times before finally settling in Australia in 1975.

Ranji graduated from medical school in 1958 and moved to London with his wife, Amara, for further training in the same year.

The young couple settled down and started a family in England. They had two daughters, Roshana in 1960 and Shemara the following year. In 1962, the family returned to Sri Lanka.
Ranji had been hired as a consultant physician at the Colombo General Hospital. The couple gave birth to their third child Priyan and shortly after, they relocated back to England.
Political unrest and unfounded allegations against Ranji's father forced the family to flee Sri Lanka and return to London. Ranji struggled to find permanent work in the medical industry during his second stint in London.

In 1975, they moved to Sydney, where he was offered a part time job at the Royal Prince Alfred Hospital.

When they arrived, they had their possessions and only $200 in cash. On Tuesday, Shemara was officially named the highest paid CEO in Australia - making history as the first female executive to take the title.

Her $18million salary was $5million more than the next corporate boss, according to Open Director's annual CEO pay report for the Australian Financial Review.

The former corporate lawyer earned a base salary of $722, 000 but her remuneration package swelled with performance bonuses and share options.

She earns more than $346,000 a week or more than 211 times an average Australian full-time worker's $85,000 salary leading the investment bank and financial services group, to be dubbed the 'millionaires' factory'.