---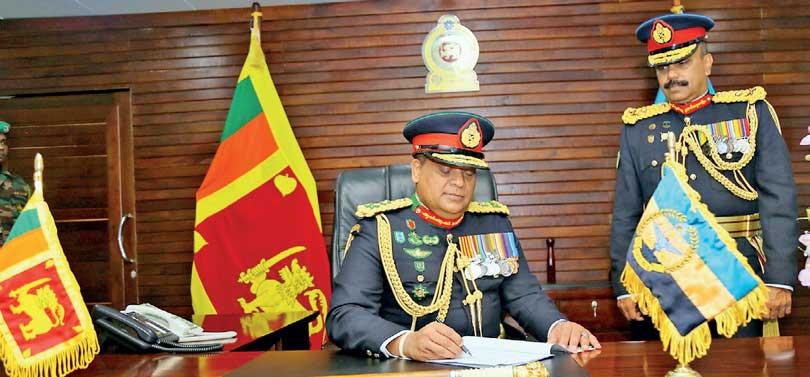 Army Commander Shavendra Silva assumed duties as Acting Chief of Defence Staff at the Chief of Defence Staff office in BMICH yesterday amidst guards of honour from the tri-forces.
Navy and Air Force Commanders and the Inspector General of Police welcomed Lieutenant General Shavendra Silva on his arrival at the entrance to the OCDS.
Sri Lanka Army Volunteer Force Commandant Major General Jagath Gunawardena, Commander of the Security Forces - West Major-General Mahinda Mudalige, Quarter-Master-General at Army Headquarters Major-General M.A.A.D Sirinaga, Master-General Ordinance at the Army HQ Major-General C.M.D.P Chandrasekera, Military Secretary at the Army Headquarters Major-General P.J Gamage and several Officers of the Tri-Forces attended the occasion.

Lieutenant General Shavendra Silva, was appointed as acting Chief of Defence Staff, effective from 1 January 2020, in addition to his present office of the Commander of the Army by President Gotabaya Rajapaksa following the retirement of Admiral Ravindra C. Gunaratne from service as CDS on 31 December 2019.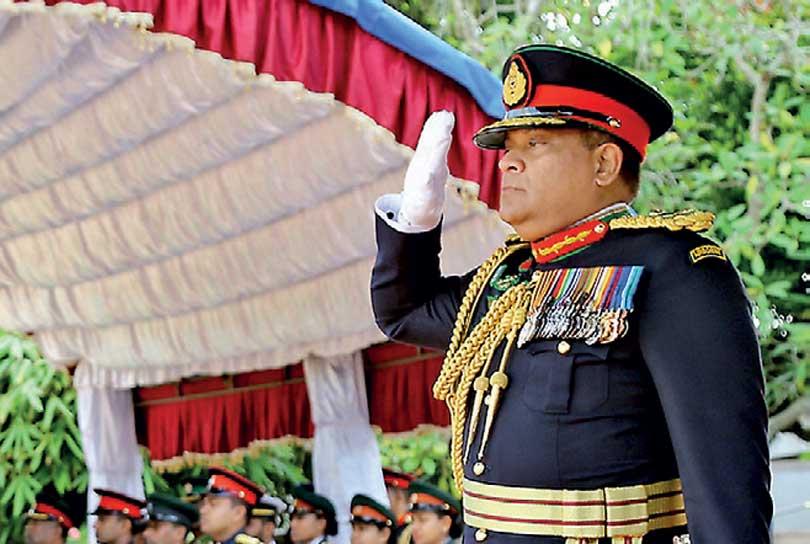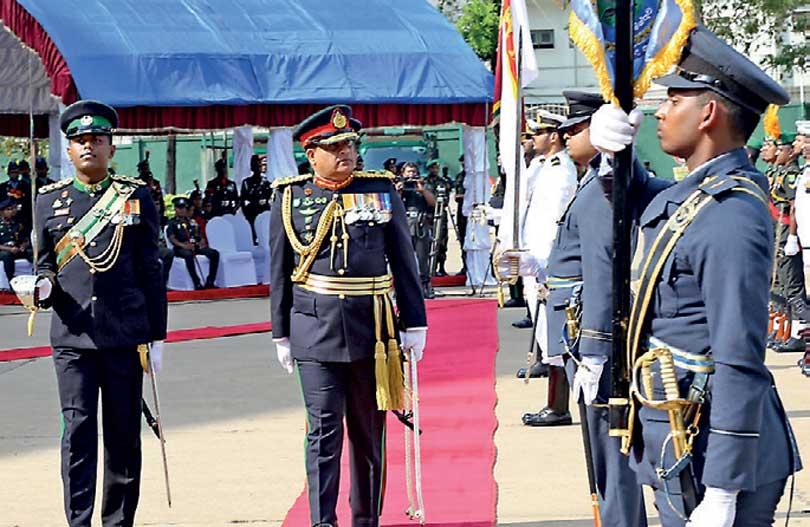 Pic by Pradeep Pathirana