---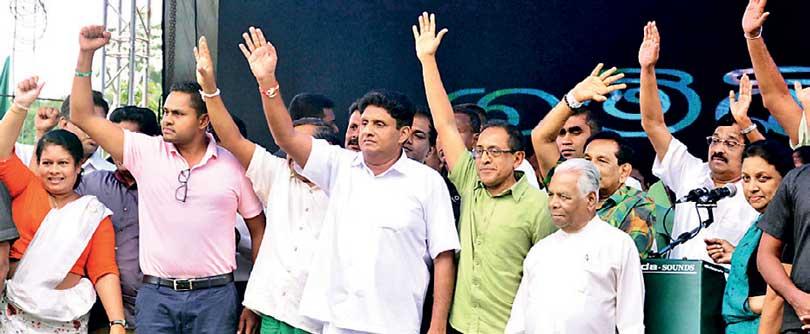 By Yohan Perera and Rohan Kumara
The New Democratic Front (NDF) Presidential candidate Sajith Premadasa yesterday pledged to re-introduce the Rs. 25,000 allowance (batta) payment for the Police officers which was removed in the past.

Speaking at an election rally in Galigamuwa, Mr Premadasa said he would reintroduce the payment which was removed and mete out justice to Police officers if he were elected to office. Mr Premadasa also pledged to maintain the permanent employment status granted to Civil Defence during the present government.

"Global terrorism which is prevailing today operates differently compared to the LTTE. Therefore, security forces need to be trained and equipped to handle this global terrorism. We will fulfil this need," Mr Premadasa said while pledging to ensure security in the country. He also pledged to make Sri Lanka self-sufficient in food and ban the import of agricultural produces if elected to office.

He said the objective of providing free fertilizer is to fulfil this task.

"Production cost of crops will go down as a result of free fertilizer distribution. This will also result in increasing production. It will be possible to make the country self-sufficient in food crops," he said in this regard.
Global terrorism which is prevailing today operates differently compared to the LTTE. Therefore, security forces need to be trained and equipped to handle this global terrorism