---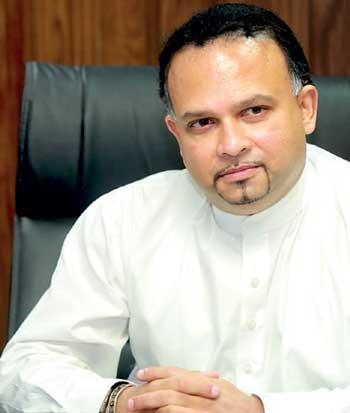 By Yohan Perera
Sri Lanka can hold discussions with countries from where the extreme form of Wahabism emanates and which is adopted by certain sects in Islam, Plantation Industries Minister Navin Dissanayake told a media briefing held yesterday.

"I am not aware if this extremism is traditional or conservative Islam, but the government has to be active and sensitive on the extremist form of Wahabism. Just like Western countries, our country too is affected by this extreme form of Wahabi ideology. These are also countries friendly with Sri Lanka. I am confident we can have a dialogue with these countries in order to curb extremism emanating from certain Muslim sects.

"There is a debate on the influence of Saudi Wahabism. This is known to everyone. The question however is: what are we going to do about it? We have a significant number of locals travelling to Saudi. They go there for three or four years and return. What I understand is that they are influenced by the Wahabi ideology.

"Sri Lanka is not the only country where this is happening. The East Asian region is affected by this issue. Easter Sunday attacks were an eye-opener, which is why we are bringing in the Madrasa Bill. Explanation on this legislation should come from Muslim Cabinet ministers and other political leaders," he said, adding that the Madrasa Bill would be introduced within the next two weeks.

On a different note, he said the attack on September 11, 2001 was carried out by some youth radicalised in Saudi Arabia.

"Easter Sunday attacks are not first of the kind. Sri Lanka can work in tandem with security forces and intelligence services to curb terrorism which has become a global phenomenon. The network of National Tawheed Jamaat (NTJ) leader Zahran has been broken. Both the President and the Prime Minister have worked together despite their political differences, in order to ensure the security situation of the country," he said.
Sri Lanka is not the only country where this is happening. The East Asian region is affected by this issue. Easter Sunday attacks were an eye-opener, which is why we are bringing in the Madrasa Bill