---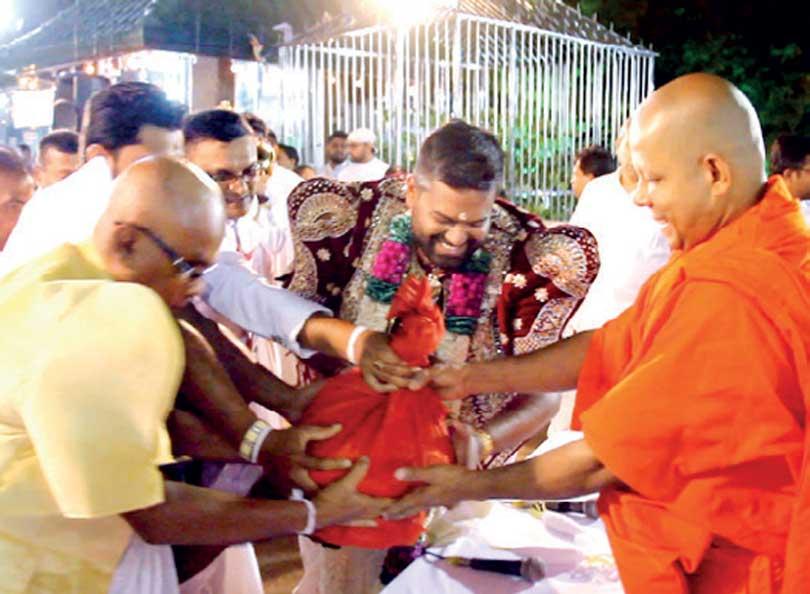 By K. D. Devapriya and Rukman Ratnayake
The Esala festival of Ruhunu Maha Kataragama Devalaya concluded with the water-cutting ceremony last morning in Menik Ganga.

It followed the final procession the previous night that changed course and set off to Kirivehera through the rear Wahalkada entrance of the Maha Devalaya ground.

The procession was received by Kirivehera Chief Incumbent Ven. Kobawaka Dhamminda Thera. In keeping with a royal proclamation of King Dutugemunu, Basnayake Nilame Dilruwan Rajapaksa offered a portion of the proceeds received by the Devalaya to Ven.

Dhamminda Thera.

Moneragala Government Agent D.S. Pathma Kulasuriya commended the services provided by the government and private sector institutions, civil society organisations, the police and the security forces during the festive season.

The procession paraded the streets and performed rituals at Valli Amma Devalaya and returned to Maha Devalaya ending the festival.