---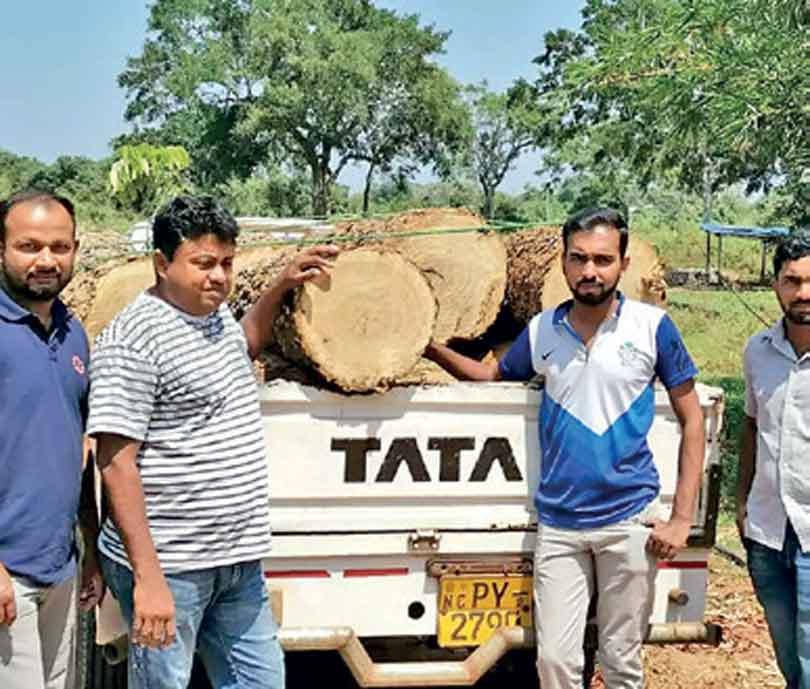 By Hiran Priyankara Jayasinghe
A stock of illicit timber was seized while in transit near the Kuttamani Base area in the Madhu forest reserve. Range forest officer Asoka Premaratne said they carried out the raid on a tip off from the public but the racketeers had sped away ignoring the order to halt. However when the offices gave chase the double cab transporting the stock of illicit timber met with an accident and the racketeers fled the scene leaving the vehicle by the roadside.

Mr. Premaratne said the stock of satinwood valued at more than Rs.400,000 and the double cab were taken into custody. He said the suspects had already been identified and that they would be arrested soon.

Forest officers led by Range Forest Officer Asoka Premaratne carried out the raid on the instructions of Mannar District Forest Conservator Nuwan Kekulandara.