---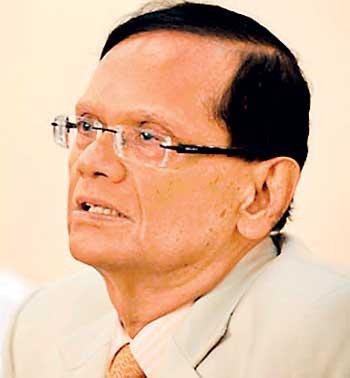 By Lahiru Pothmulla
The presidential election has to be held before December 9 and cannot be postponed because the franchise is part of the sovereignty of the people, the Sri Lanka Podujana Peramuna (SLPP) said yesterday.

SLPP Chairman Professor G.L. Peiris said the presidential election is a constitutional necessity and that elections have to be held at the proper time.
"The presidential election cannot be postponed in the same way that the Local Government (LG) elections have been postponed," he said.

He said there is total abuse of government resources such as advertisements in newspapers and electronic media, which are contrary to a level playing field ahead
of the election.

"The National Elections Commission is vested with powers to prevent this. Once the proclamation is made announcing the presidential election, then these powers can be exercised," Prof. Peiris said.

He said any attempt to seek the Supreme Court opinion on when the President's term of office commenced, with the intention of getting the presidential election delayed, was unacceptable and futile.

"There is absolutely no doubt on the commencement of President Maithripala Sirisena's term. It started on the 9th of January, 2015. Anyone interested in the matter can look at the article 30 of the Constitution read with section 49 (1) (b) of 19 Amendment. There was a previous determination by five Supreme Court judges on 14th of January, 2018. These provisions were interpreted already and there is no purpose in re-visiting it. The law is crystal clear. It is therefore an abuse of article 129 sub article 1 of the Constitution to seek advise from the Supreme Court repeatedly," he said.
The presidential election cannot be postponed in the same way that the Local Government (LG) elections have been postponed