---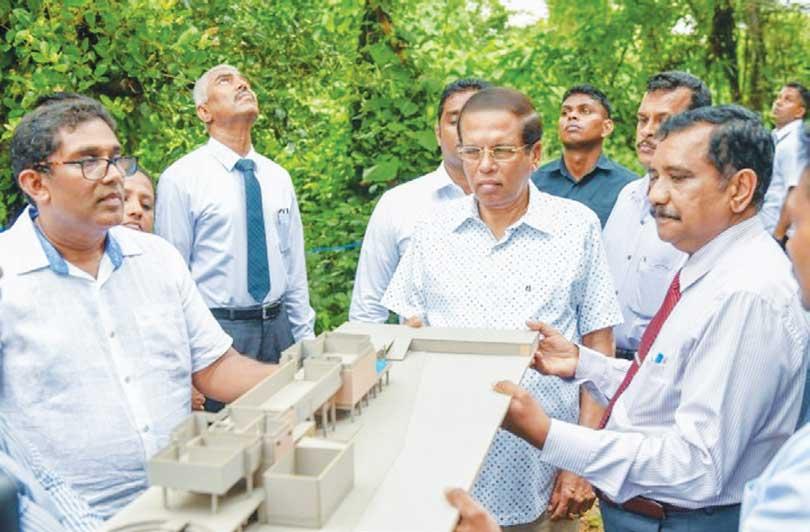 By Sandun A Jayasekera
President Maithripala Sirisena instructed officials to complete the construction of the Pandith Amaradewa Music Hermitage by August 31 so that it could be vested in the public.
President Sirisena gave these instructions to officials during an official visit to the construction site. The construction work on the Asapuwa commenced on August 28, 2017 after an appeal was made to the President at the funeral of Pandith Amaradewa and a promise was made by President Sirisena to look into the matter. This musical hermitage is being built on a land with an extent of 120 perches that belongs to the National Housing Development Authority (NHDA) near the Ape Gama in Battaramulla at a cost of Rs.200 million.
The Asapuwa comprises a library, documentation room, conference hall, auditorium and an open air theatre. Pandith Amaradewa is considered one of the greatest musicians the nation has produced, earning the respect and love of the people of the country and this hermitage will be built in memory of his contribution to the Sri Lankan music industry and to conserve his musical work for future generations. Professor Sunil Ariyarathne, Secretary, Ministry of Mass Media Sunil Samaraweera and family members Wimala Amaradewa, Ranjan Amaradewa were present during this event.
The Asapuwa comprises a library, documentation room, conference hall, auditorium and an open air theatre